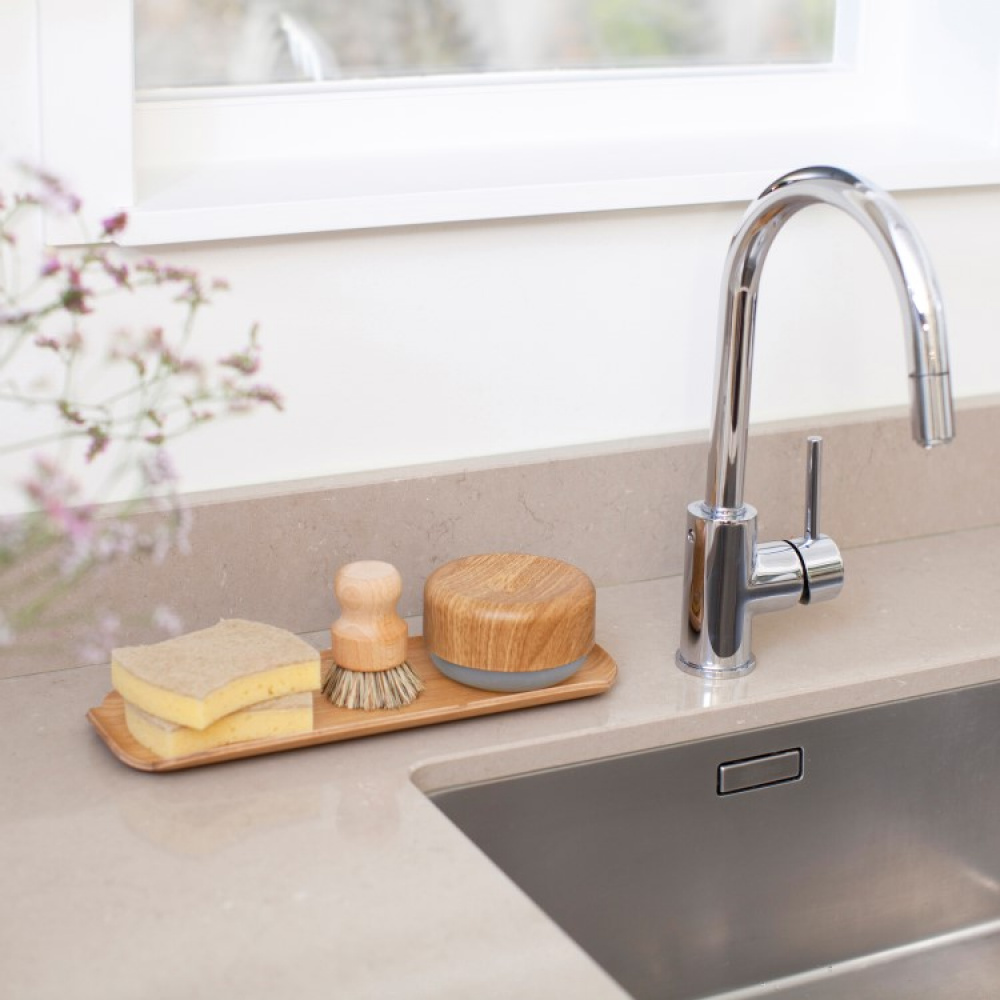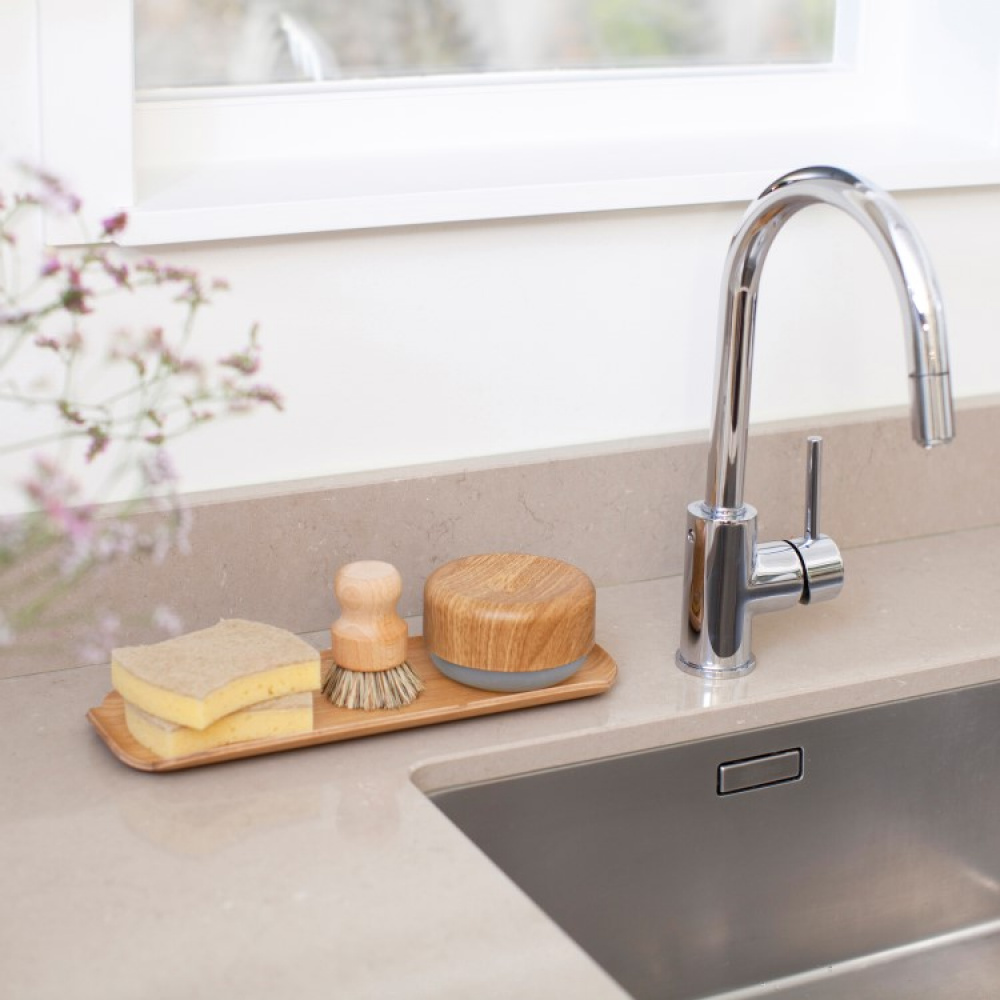 Wash dishes easily with smart dishwashing tools
Wash dishes easily with smart dishwashing tools
Our smart dishwashing utensils make it easier to wash the dishes, keep them clean and keep your kitchen neat and tidy. Whether you have a dishwasher or wash dishes by hand, we have smart solutions that help you quickly get rid of the pile of dishes. Then you can have fun doing something else instead.

We have many different dish racks to place clean dishes in and that makes your crockery dry faster. With our selected dishcloth holders, you can hide away both your dishcloth and dishwashing sponge. For example, we have the Swedish-designed dishcloth holder Pluring, as well as a Finnish-designed dishcloth holder and dish sponge holder from Happy Sinks. Smart dishcloth holders that you place in the sink and that make your dishcloth or dish sponge dry faster.

For those who wash dishes by hand, we have a really good dish washing brush with built-in detergent storage. If you use a regular dish brush, the "DiskaLätt" washing up liquid container helps you to measure the right amount and save on the washing up liquid. With our selected drying racks and dish racks, plates, glasses, bottles and cutting boards dry faster. In addition, we have a smart sink tray that functions both as a sink rack, drain drawer and which gives you a cleaner sink. Also, don't miss the Universal all-purpose cleaner that will make your stainless steel shine again.

For the dishwasher, we recommend our glass holder for the dishwasher. It gives you space to wash several tall glasses without the risk of them tipping over. Perfect after parties! The dishwasher magnet makes it easier for roommates and family members to see if it's okay to put their plate in the machine or if it's time to take out the clean dishes.

The stainless steel sink strainer makes it easier to get your leftover food out of the sink, and you can collect the cooking oil with the environmental funnel. Now you don't have to worry about the drains getting clogged up and with the magnetic ball Magnoball you can also counteract limescale deposits in the dishwasher.

SmartaSaker's hand-picked dish utensils and dish accessories make it easier to keep your home clean and tidy. A clean kitchen makes it more fun to cook, invite friends over and you'll have more time to do other things than take care of the dishes.
Showing
33
off
33
products