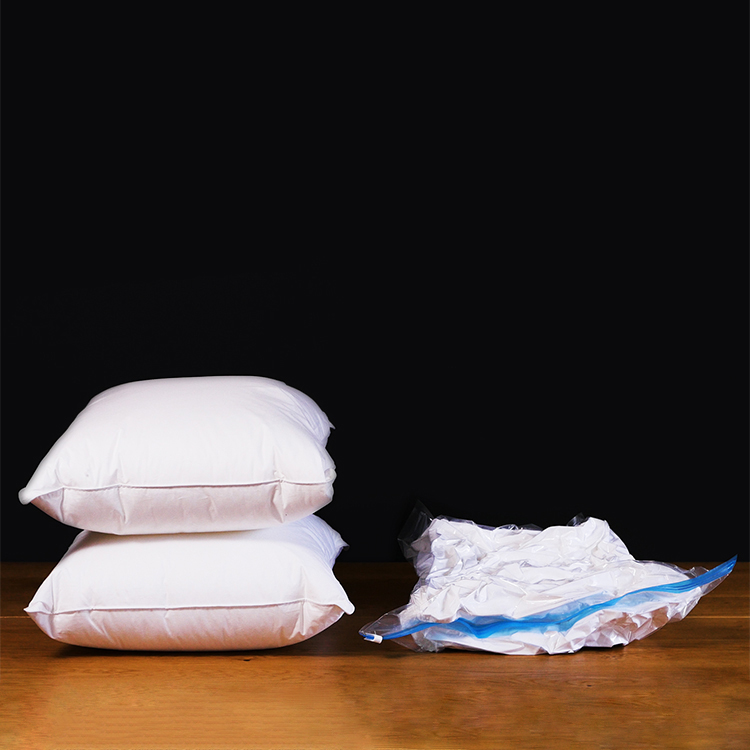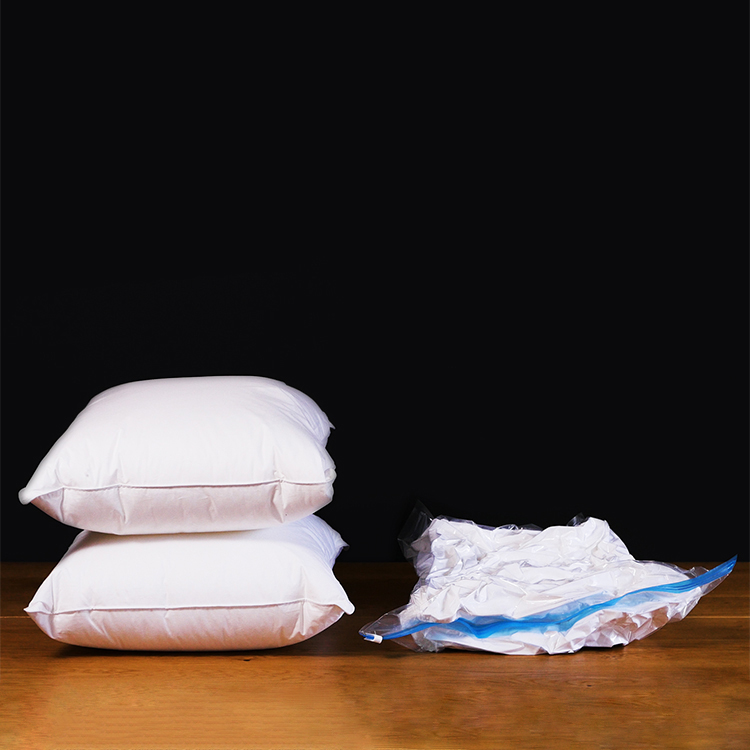 SmartaSakers vacuum bags
SmartaSakers vacuum bags
With SmartaSaker's vacuum bag, you can save lots of space in your wardrobe, storage room and attic. We have many different sizes of vacuum bags that allow you to choose the size that suits your needs. Our best sellers are excellent for vacuum packing clothes, the larger vacuum bags are great for storage and we also have roll-up vacuum bags that you don't have to use the vacuum cleaner to deflate.
Vacuum bags not only help save space, they also protect your clothes and blankets from moisture and small animals. Perfect for when you need to clear out your home and store clothes and bedding you don't use in the attic or storage room.
Vacuum bags
The vacuum bags have a smart valve that fits most vacuum cleaner nozzles. Close the zip lock of the bag tightly, start the vacuum cleaner and put the nozzle against the valve. Within seconds, you can see the vacuum bag shrink into a hard, flat package that's much easier to store.
Vacuum bags for clothing
Our vacuum bags for clothes, pillows and duvets are available in several convenient sizes. The 80x60 size is great for storing winter clothes in the summer and summer clothes in the winter.
Vacuum bags for blankets
The average size of vacuum bags for clothes, pillows and duvets is 90x130 cm and is excellent for both single and double duvets. They take up a bit more space after you've sucked the air out of them, but if you have room to store them, they're also a great option for clothes.
Vacuum bags for mattresses
Our largest vacuum bags for clothes, pillows and duvets measure 205x110 cm. They're perfect for mattresses, cushions and other large items that you want to protect from moisture, dirt and bugs. Ideal for moving and long-term storage in the attic.
Small vacuum bags
If you're travelling, our 4-pack vacuum bags are a great option. These vacuum bags without a vacuum cleaner are emptied by rolling up the bag instead of using the vacuum cleaner.
Vacuum bag with hanger
For long coats and overcoats, you can use our vacuum bags for hanging garments. Instead of stuffing lots of clothes into a bag, you hang a few selected garments in the bag's built-in hanger and can hang them up to minimize wrinkles. Vacuum bags best in test: In Testfakta's big test of vacuum bags in April 2018, SmartaSaker's vacuum bag was named the best in test!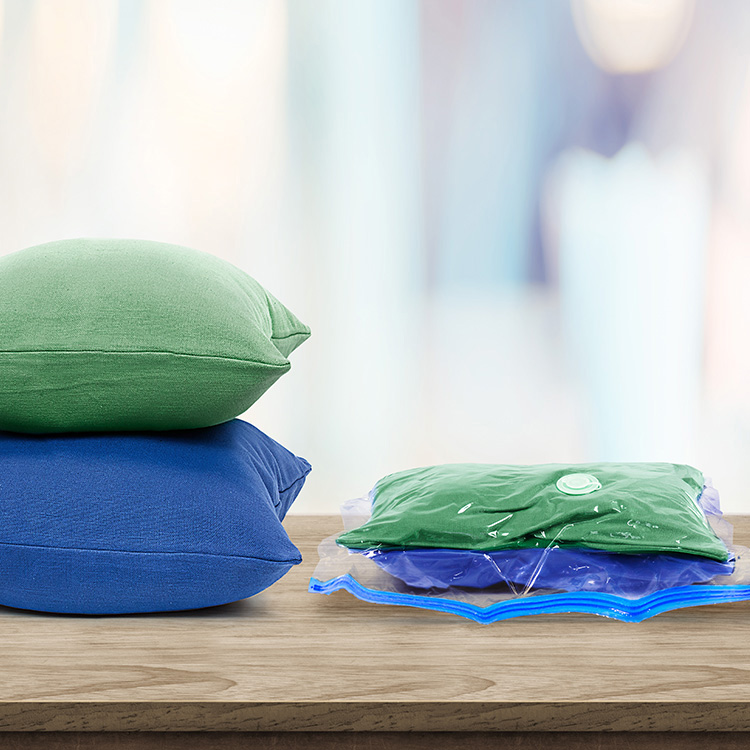 Packbulky textilesdown flat and airtight