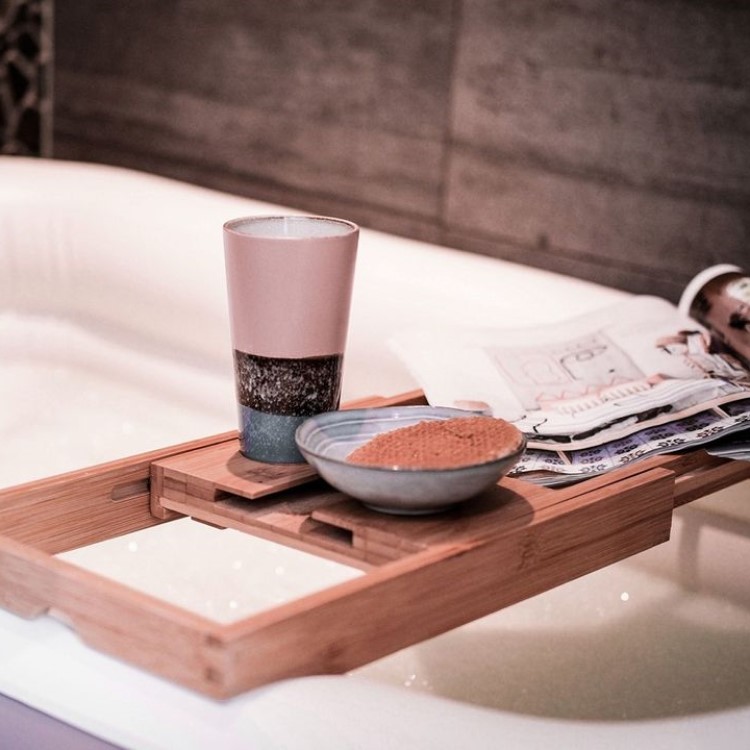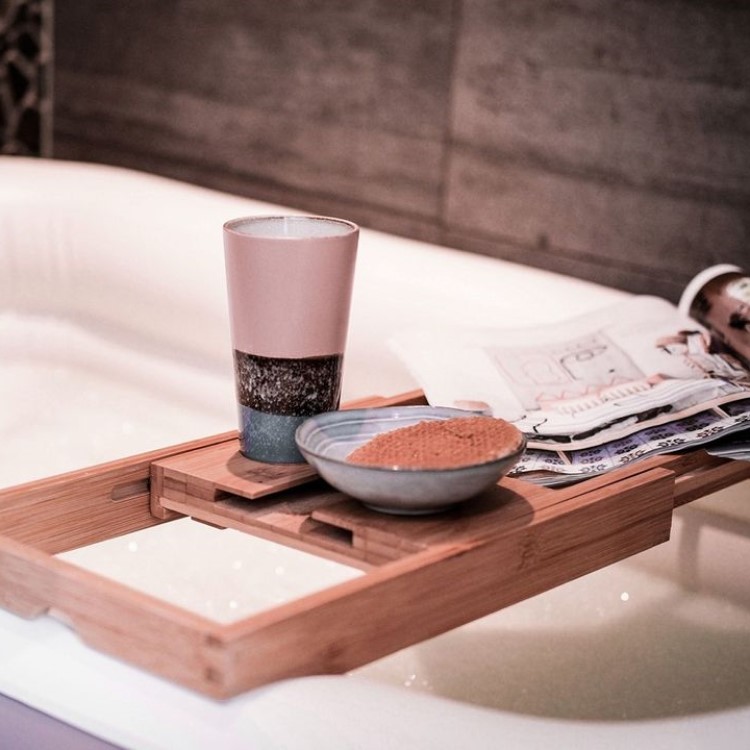 Smart bathroom products for the bath and shower
Smart bathroom products for the bath and shower
There are lots of smart solutions for the bathroom. With bathroom products from us, you can, among other things, relax in an inflatable bathtub, organize your bathroom items on a shower shelf and hang your shampoo bottles on smart shampoo holders. The bathroom is one of the rooms in the home that we use daily, and with the right bathroom decor from SmartaSaker, you can make the bathroom a relaxing oasis in your home.

For those who do not have a bathtub but who would like to relax in one, we have the inflatable bathtub Tubble. Tubble can quickly inflate when you want to take a dip, and when you're done you can simply empty the water, fold it up and put it away. A clever solution for those who only have a shower or who want a bathtub for the holiday cabin. An inflatable bathtub is also easy to move, which makes it perfect for small bathrooms or for those who have children.

For smaller children, we also have the collapsible bathtub BibaBad, easy to stow away after the children have bathed. For parents, we also have a smart rinsing jug that makes shampooing little ones easier.

SmartaSaker has several practical solutions for the shower. With shower hooks, shower storage and shower shelves, you can organize your bathroom items in a smart way so that you always have access to what you need. There are also shampoo holders that make it easy to hang up your shampoo bottles in the shower. Now you don't have to bend down to reach them. For those with a bathtub, we also have several types of bathtub shelves that enhance your bathtub's cozy factor. Bring your book, snack bowl and candles - treat yourself to a home spa.

Whether you have a bath or shower, we have several smart solutions that can make your bathroom more comfortable.
Showing
39
off
39
products