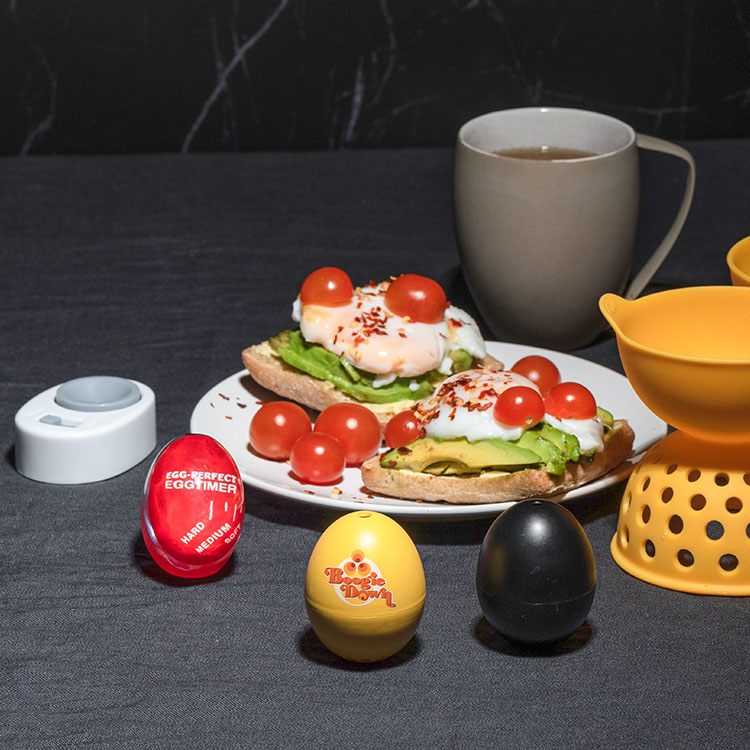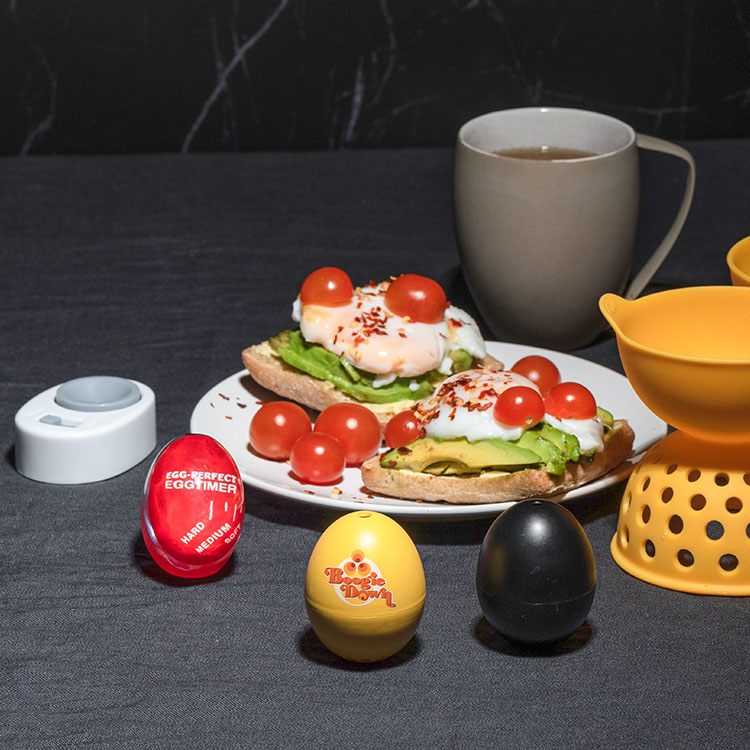 Egg cookers, egg timer and other smart egg tools
Egg cookers, egg timer and other smart egg tools
Eggs are a fantastic raw material and ingredient that you can use in so many different ways, but to get the perfect result, it's important to choose the right egg tool.

We have a large assortment of egg cookers and egg timer. For example, a popular musical egg timer that plays different melodies depending on the chosen cooking time, a talking egg cooker that tells you when your egg is soft-boiled, medium-boiled or hard-boiled. We have an egg timer that changes colour and a magnetic kitchen timer that helps you keep track of time.

For those who don't have as much time, we recommend the egg cooker for the microwave - your egg will be ready in no time. If you like poached eggs, we have egg poachers and egg poaching bags that make sure your Eggs Benedict turn out perfectly for brunch.

When you're cooking eggs, it can also be good to have other tools at hand. A whisk makes it easier to beat egg whites and an egg pricker that prevents eggs from cracking when you boil them in the saucepan. The innovative Egg Blower is a smart little tool that helps you empty an egg of its contents without running out of breath. Perfect for Easter when you want to paint some eggs.

At SmartaSaker, there are many different options to choose from when choosing the right egg tool, so take the time to find your new favourite.
Showing
12
off
12
products