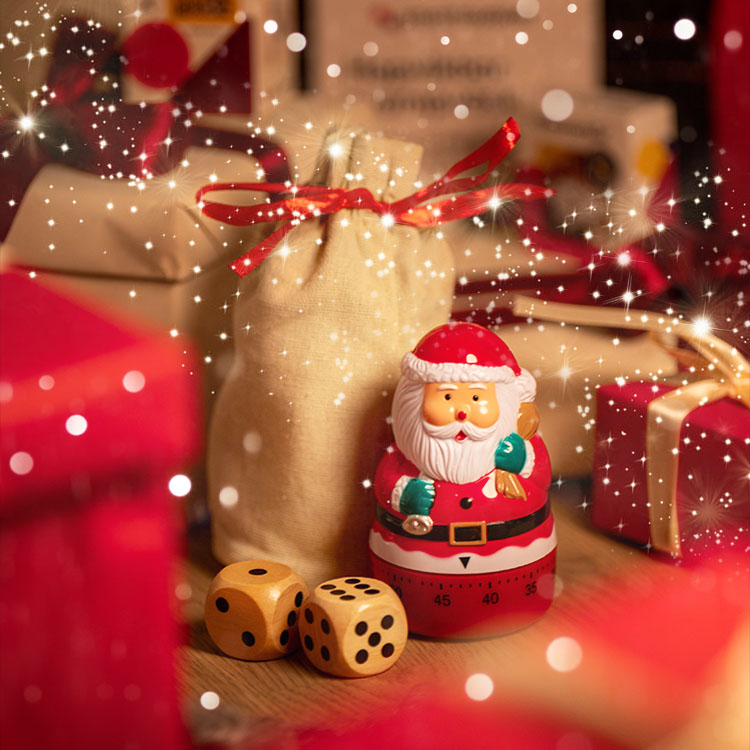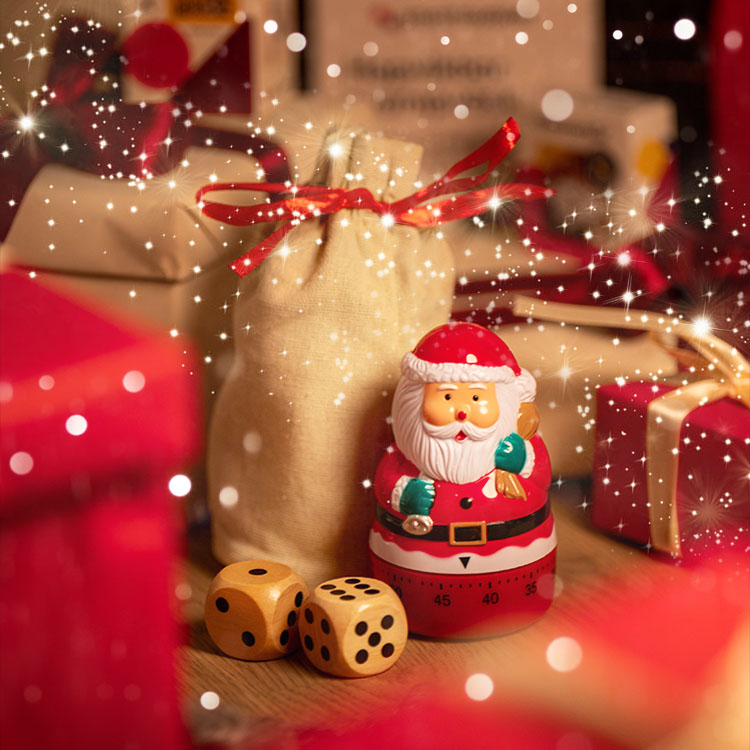 Smart presents for Secret Santa
Smart presents for Secret Santa
The Christmas gift game is a fun way of handing out Christmas presents! We have lots of great ideas for smart gifts to give away in the game that will be appreciated by the whole family. We have large, small, fun and smart gifts that are fun to receive. Many presents also have fun shapes that will be extra difficult for fellow competitors to guess. We have both small and large gifts,
fun gifts
and
environmentally-friendly gifts
. Something for everyone! There are a lot of variations and rules in Secret Santa, but it's receiving a gift that's the fun of it!
Christmas gift game rules
Christmas gift games are a very popular and fun way to hand out Christmas presents. They're perfect to play when there are lots of you involved and when it's difficult to buy specific Christmas presents for each person. Instead, wrap small treats, cool crafts, or fun and smart products in the parcels and let the dice decide who gets what! There are many variations and rules for the Christmas gift game, but we think the best Christmas gift game is the one where everyone gets a Christmas present.
Christmas gift game - how to:
Place the Christmas presents in a pile between you and then take turns rolling two dice. The dice decide if you can take a parcel from the pile. When all the parcels from the pile have been distributed, you open the parcels so everyone can see what's inside them. Then the game continues as usual with the dice, but this time you set a timer at the appropriate time and instead take the parcels from each other.
Based on the shape, size and how it sounds when you shake it, a parcel might be more sought after and will circulate between lots of hands before time runs out. When the stopwatch goes off, time is up and the parcels you're holding are yours.
Christmas gift tips
Some useful tips for Christmas gift games are that it's usually most fun if everyone gets a parcel. So, either you decide that everyone will bring two small Christmas presents, or the person/people who don't have a parcel can decide who they want to take a parcel from. Another Christmas gift game tip is that you decide in advance how much each Christmas gift should cost so that all the gifts will be worth about the same amount.
Tips on Christmas gifts for Christmas gift games
Candle sharpener - The candle sharpener makes it easy to trim the base of candles so that they fit into the candlestick. Easy to use and easy to empty.
Tube clamp - The tube clamp is a smart little invention that allows you to take advantage of all the contents of a tube. Perfect for tubes of caviar, mayonnaise and toothpaste.
Hasselback slicer - The hasselback slicer makes it easy to make crispy hasselback potatoes! The cleverly designed holder holds the potatoes and ensures that you don't cut all the way through the potatoes.
Flower cutter - The flower cutter is a great little stalk knife that makes it easy to cut flower stalks perfectly.
Magnetic reflectors - Magnetic reflectors are a perfect thing to give as presents in the Christmas gift game. The reflectors are easy to attach and suitable for children and adults of all ages.
Champagne cork with pump - Smart small champagne cork with air pump that preserves the bubbles in the bottle. The champagne pump also has a smart date marker that shows when you closed the bottle.
Foldable stand - Super flexible, easy to use and foldable stand that works for both mobile phones and tablets. Perfect when watching movies or series on the go.
Water Bouncing Ball Waboba Ball Extreme - Waboba ball is a super bouncy water bouncing ball that is fun to throw to each other in the water. See how far apart you can stand while continuing to throw the ball between each other.
The box ball - With the box ball you can challenge yourself, your friends and your family to a game of who can box the ball the most times in a row. Fun and challenging for all ages.
Snow sculpture bag - With the snow sculpture bag, you can make fantastic snow sculptures even when there's not much snow outside. Perfect activity for the whole family during the snowy months of the year.
Buy a Christmas present for Secret Santa today; we always have fast and climate-compensated delivery!