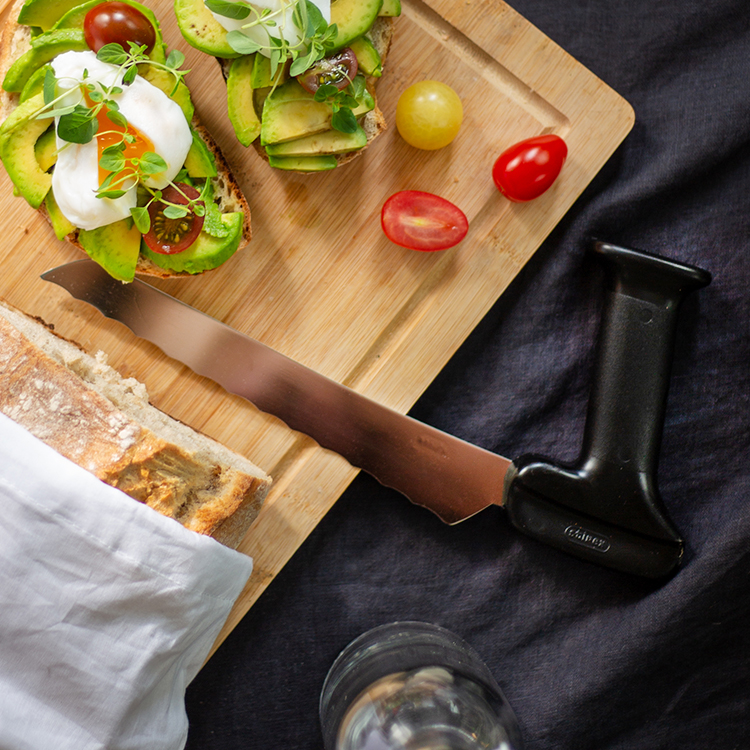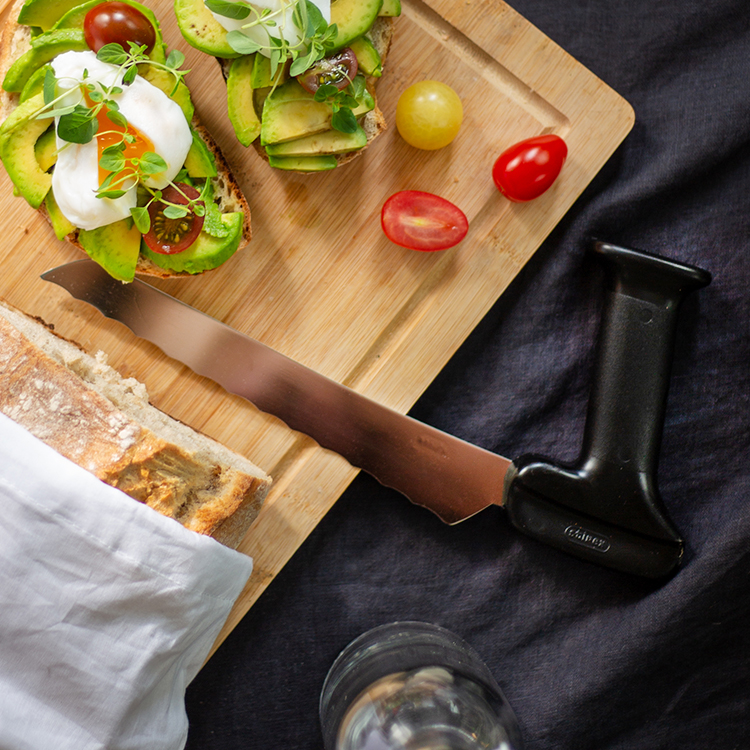 Smart and ergonomic aids for the kitchen
Smart and ergonomic aids for the kitchen
Discover SmartaSaker's tools for the kitchen. We have several different tin openers, bottle openers and jar openers that make it easier for you to open glass jars, bottles and cans. Now you don't have to ask for help and or spend time rinsing it in hot water in the hope of getting the lid open. With our smart tools, you can easily open jars or bottles.

You will also find onion choppers, handkerchiefs, cut-resistant gloves, claw crackers, nutcrackers and scissors and knives with ergonomic handles. Smart tools that make it easier for you to cut vegetables and do other tasks in the kitchen. We also have a smart handle for the PET bottle that gives you a firm grip on the bottle. Also don't miss our various presses, cleverly designed to make it easy to crush potatoes, citrus fruits and garlic.

With smart tools and kitchen aids, everyone can help in the kitchen. Choose ergonomic aids in the kitchen for an easier and safer everyday life.
Showing
90
off
90
products