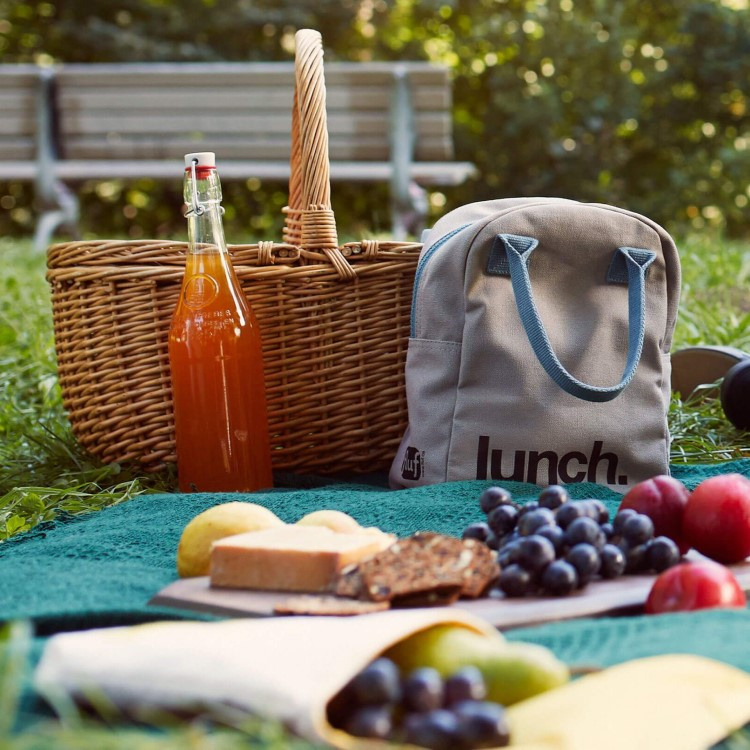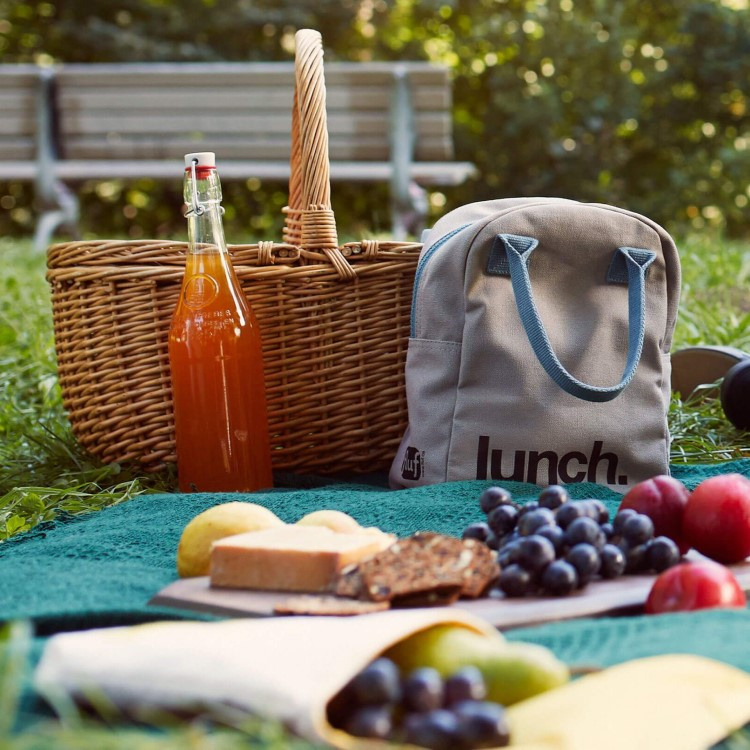 Cutlery, picnic blankets and cooler bags for your picnic
Cutlery, picnic blankets and cooler bags for your picnic
Are you planning a picnic? Then you've come to the right place! SmartaSaker offers a wide range of picnic items and we have everything you need for a successful picnic. Here you will find, among other things, picnic bags, cooler backpacks, lunch boxes and thermoses. For those who enjoy a spontaneous picnic, our pocket picnic blanket is smart to always have in your back pocket. The picnic blanket fits in your handbag or jacket pocket and is easy to take out when you want to sit down in the grass or on the sand.

Browse our range of clever products for beach days and picnics. We have a range of practical items that keep food cool along with comfortable beach blankets and everything else you need for a day by the sea. Check out our extensive selection and find your favourite new picnic accessory.

Sit comfortably anywhere! Whether you're on the beach or in the park, you can also have a great place to sit. Grab our super light picnic blanket so you've always got somewhere to rest when you're out for the day. Our anti-sand beach rug filters sand so you don't take it home with you. Drive in comfort with our collapsible back support Relax Back or relax on the inflatable sofa Softy Bag that is suitable for all surfaces!

We have a range of food storage products that keep your drinks and picnic food cold. The lunch box Frozzy Pack features a cooling lid that keeps the food cool and the Food Umbrella keeps insects away. Try the cooler bag for boxed wine to keep your wine chilled and the fantastic Thermos flask made of stainless steel to keep milk ice cold all day. Don't miss our cool rucksack that is perfect if you have lots to carry. The cool rucksack's large compartment keeps its contents cool for a while!

Our waterproof speakers are perfect for the beach and if you're soaking up the rays on your own you can try the suntan lotion back applicator ? a great way to easily rub in suntan lotion on your back. If you're heading to the beach in a big group, check out the Waboba ball that bounces on water. Have fun in the surf!

Also, don't forget our cooler bag for your food and drink! With a picnic bag, you can easily carry everything you need for your picnic. We have picnic bags in different sizes and shapes, so there's something for everyone. A cooler bag is also a smart way to transport food for summer parties.

Our multi-cutlery and chopsticks are good to take with on the go. Picnic cutlery that can be reused and that can always be ready in the picnic basket.

Whether you're planning a picnic on the beach, a picnic in the park or a picnic in the garden, it's nice to be able to sit comfortably. The Softybag armchair allows you to enjoy your picnic and the armchair is easy to inflate and sink into.

For those of you who are planning a trip in the sun, we recommend our bottle cooler and our smart lids for soda cans that keep insects at bay. Good when you want to cool off on a sunny summer day. Invite someone you care about on a picnic and enjoy a lunch bag with good food and drink. Enjoy your trip!
Showing
95
off
95
products