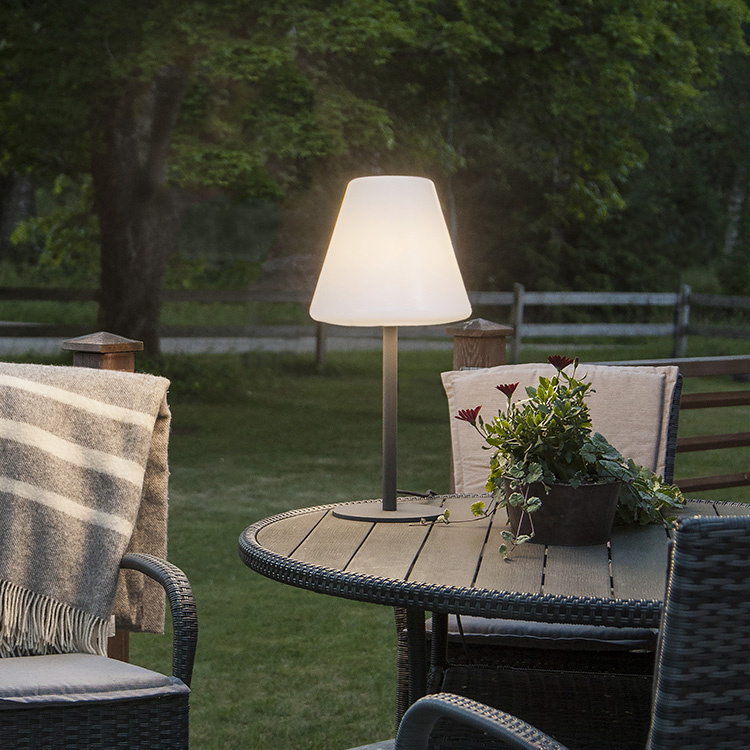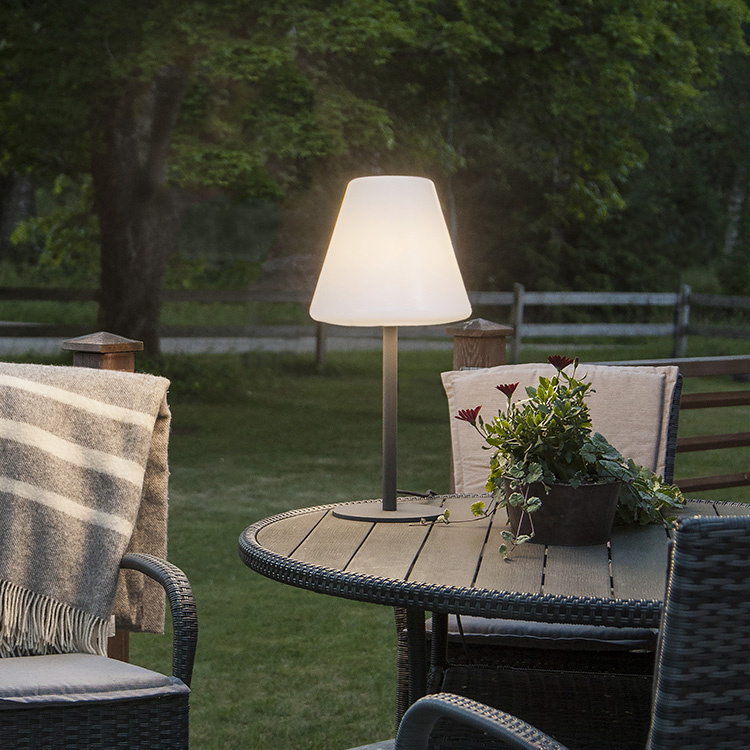 Smart decor for your patio
Smart decor for your patio
With the right lighting and decor, it's easy to create a cozy terrace, balcony or patio. We have everything you need to make your conservatory the hub of your home. We have many types of outdoor lighting that make it possible for you to enjoy the conservatory even when the sun has set. You will find decorative fairy lights, decorative lamps, facade lighting and patio lighting as well as many solar-powered lamps that light up automatically after dusk.

For lazy days on the terrace, we also have Softybag, lounge furniture that is easy to fill with air and comfortable to rest in. Also smart for when you have guests and need an extra seat.

If you have people over and want to have a barbecue night, our hybrid grill is a great fit. It allows you to barbecue both on the balcony and terrace because the grill is both an electric grill and a charcoal grill.

With the removable parasol base, you can easily choose where to place your parasol. Squeeze the parasol base between planks on the patio, stick the parasol into it and enjoy a cool and shaded patio. Perfect to take with you too!

In addition to this, you can find insect nets for your parasol. Perfect when you want to sit outside on warm summer evenings but want to avoid mosquitoes and insects. For those who want to have coffee outside, the smart food umbrella is a great innovation to have at hand. The food umbrella protects cakes and sandwiches from bees and flies, so you can keep your afternoon tea to yourself.

You will also find flower boxes to plant beautiful plants in. Enjoy your patio with smart innovations from SmartaSaker.
Showing
91
off
91
products