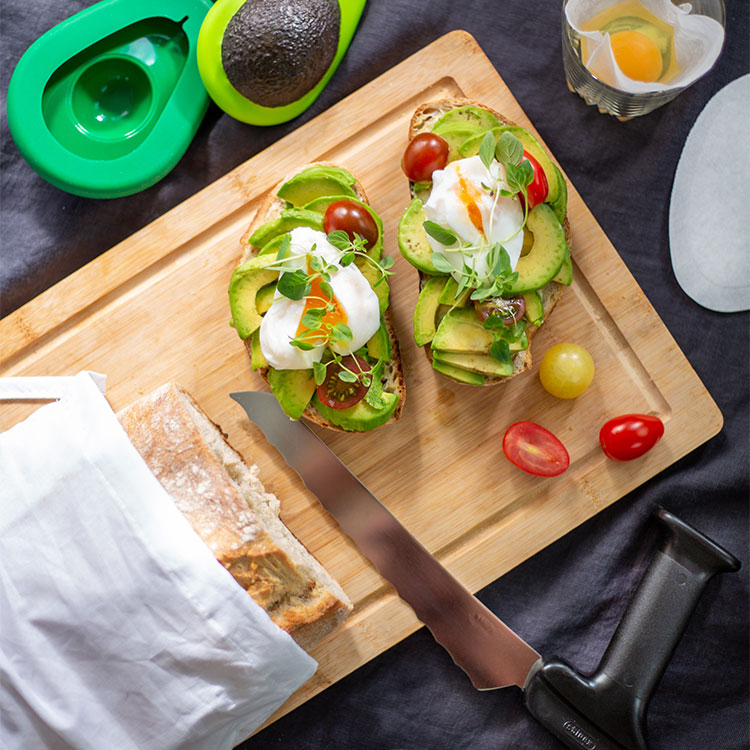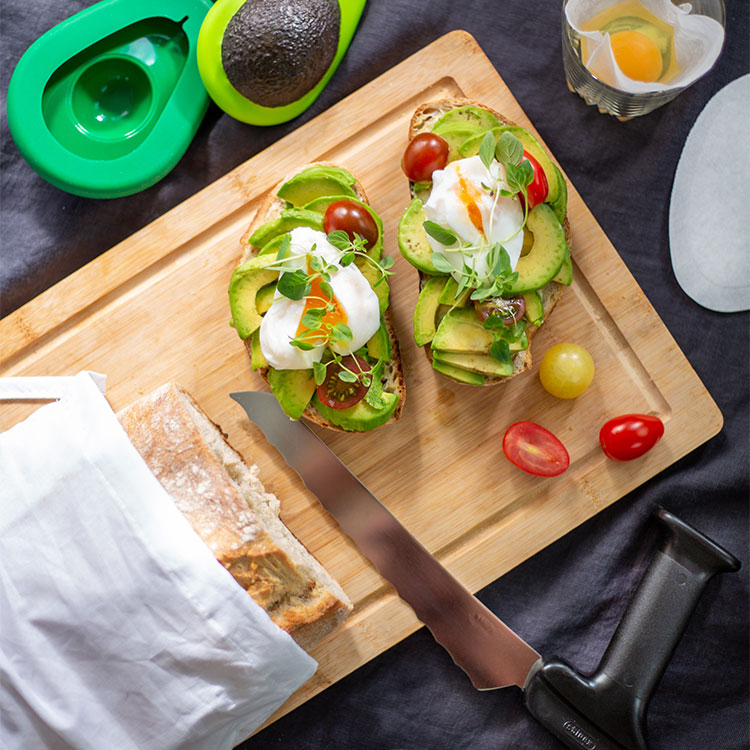 Smart gadgets for the kitchen
Smart gadgets for the kitchen
Cooking is easy with the right tools! Check out our range of smart and innovative gadgets that make cooking a breeze. Have fun in the kitchen with practical kitchen utensils for cooking and baking, barbecue gadgets, clever designs for your picnic food and functional storage solutions for large and small kitchens.

Browse our range of super sharp knives, shredders, scales and scissors as well as practical garlic presses and ladles. We also have a wide range of products for eggs: egg boilers and egg moulds as well as our best-selling Musical Egg Timer.! Chocolate moulds, functional baking mats, cream whisks, chocolate melting devices and other smart ideas that make baking easier and more fun. Don't miss our clever waffle basket iron so that you can make fantastic bowl-shaped waffles!

We have a large selection of environmentally friendly alternatives to plastic bags to make it easy to store food in a sustainable way. Environmentally friendly food covers, durable food wraps with beeswax, and silicone food lids along with our clever vacuum boxes. Extend the shelf life of an opened wine or champagne bottle with our handy wine and champagne stoppers.

Look out for the Swedish innovation flag to identify our best-selling Swedish inventions! Check out our best-selling bottle tops or our amazing the Brelock , the simple way to store your butter with a built-in knife. Our classic Pluring holds your dishcloth in place and our plastic and metal tube clips help you squeeze every last bit of product from the tube.

We have a range of smart storage solutions including innovative dish cloth holders, paper towel holders and hook& magnets for easier kitchen storage. Explore our collection of practical tools for opening jars and bottles&, can openers and kitchen utensils with ergonomic handles.

Check out our great gifts for budding chefs who love cooking delicious dinners and creating mouth-watering desserts. Loads of lovely presents for lovers of food and drink. Gourmands everywhere will be thrilled with these lovely gifts!

Order today! Green shipping.