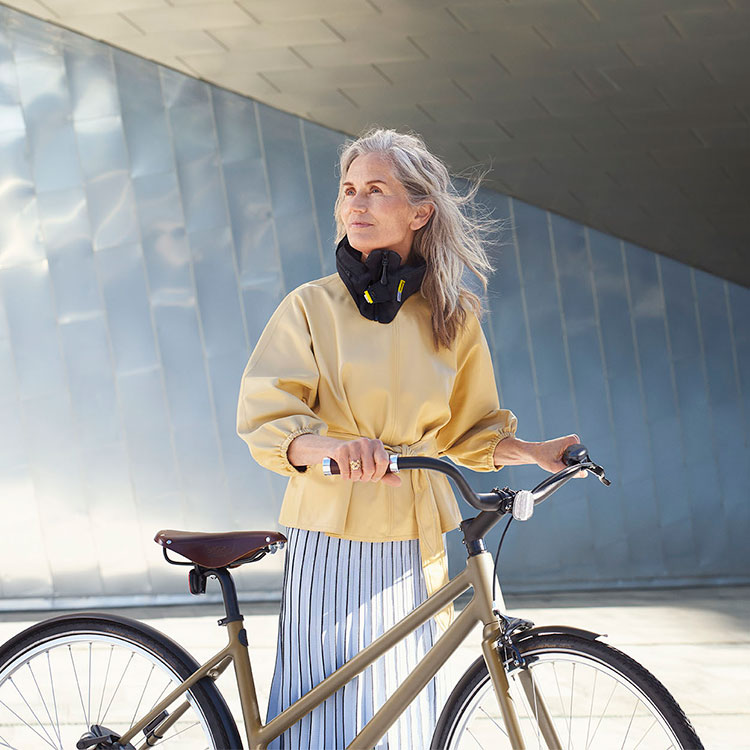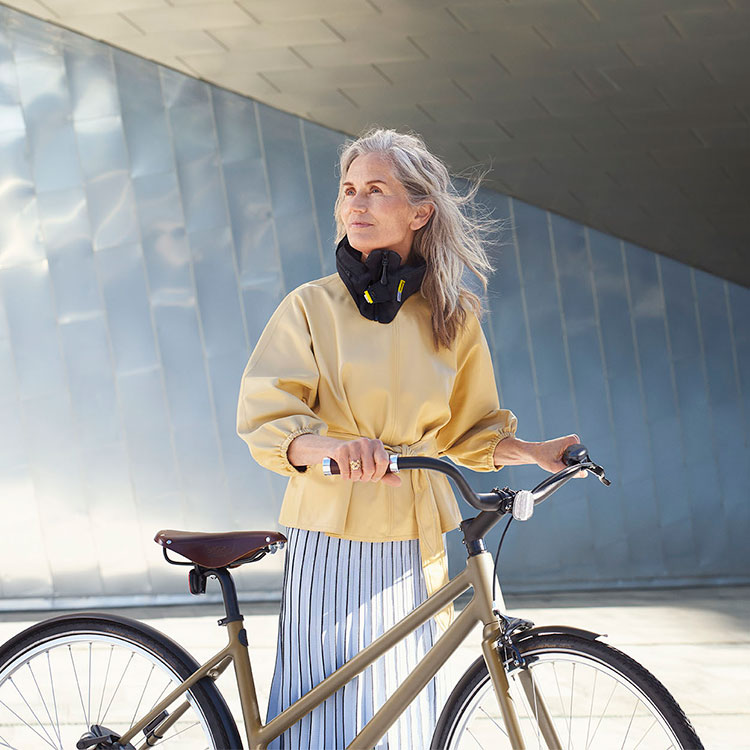 Smart and safe bicycle accessories for your bike
Smart and safe bicycle accessories for your bike
It's fun and safe to cycle with our practical bike accessories. We have a wide range of bike lights, bicycle helmets, reflective details along with protection, bags and other great biking gadgets ? all things that guard you from the elements, help with visibility and make it easy to transport things on your bicycle.

We stock the Swedish-designed inflatable bicycle helmet Hövding that works like an airbag; it is self-inflating if you fall off your bicycle. We also stock various models of collapsible helmets that can be folded up and carried in your bag.

Browse our range of bicycle lights and reflectives that show up in the dark. Battery-powered lights, chargeable bike lamps and magnet-powered bicycle lights. All our lights are bicycle safety-approved and shine powerfully. Reflective stickers and transparent reflective spray that you can spray on your bike also help ensure that you are always visible.

We stock coffee cup holders and a mobile phone holder for your bicycle as well as a range of clever rucksacks that are comfortable to use when you're cycling. We have a range shopping bags for your bike that your can hang on your bike rack ? absolutely ideal for cycling home from the shops. Our anti-puncture bike tyres prevent nasty punctures and our Wind Free noise reducing earphones keep the sound of the wind from interfering with your music.

Don't miss our range of rain protection that is perfect for rainy days. Protect your clothes from the rain with a cycle poncho and protect your stuff from the rain with rain protector for your bicycle basket. We also stock rain protection to keeps your child's bicycle seat dry.

Order today. Fast and green shipping.
Showing
42
off
42
products