Fits well when running and training
Velcro fastening around the neck
Soft and comfortable fit

The RunMask is a very comfortable mask that is specially developed to fit well when you're running and training. The soft cloth mask is very comfortable, has an adjustable fit and comes with a replaceable particle filter that filters out pollen, exhaust fumes, mould, dust and other harmful particles from the air.

The RunMask mask was developed by the Swedish company IAMRUNBOX and featured on TIME's list of the best innovations of 2020. Unlike many other masks, RunMask has a velcro strap that you fasten around your neck. This allows you to adjust the size and make sure that the mask is securely in place when you exercise.

The soft material fits comfortably on the face and around the ears. The metal strip on the nose allows you to shape the mouthpiece around your nose. The mask is comfortable to breathe in. If you're not used to wearing a mask it might feel harder in the beginning, but you will soon get used to it.

The mask is made of two finely woven layers of cotton and spandex. The inner layer removes moisture from the skin (a material similar to that used for training tops). The outer layer uses electrostatic filtration to capture particles from the exhaled air.

The mask is reusable and can be washed in the washing machine at 40 ° C and reused again and again. The main advantage of the face mask is to reduce the number of particles from the exhaled air to help reduce the spread of viruses and bacteria in droplet form.

You can put an extra filter in the inner pocket in front of the mouth. The particle filter provides cleaner inhalation air and filters out pollen, dust, exhaust fumes and other harmful particles larger than 2.5 µm (micrometres). The PM 2.5 filter also filters out around 80% of the airborne particles that can carry the COVID-19 virus.

Note: The mask comes with 1 PM 2.5 filter. The filter should be replaced after 2-3 uses.
Read more about the filter and buy more filters here ->

Choose from two sizes
The RunMask mask comes in two sizes. Use the picture below to find the right size.

Note: The mask is a hygiene product. The product cannot be returned for health or safety reasons.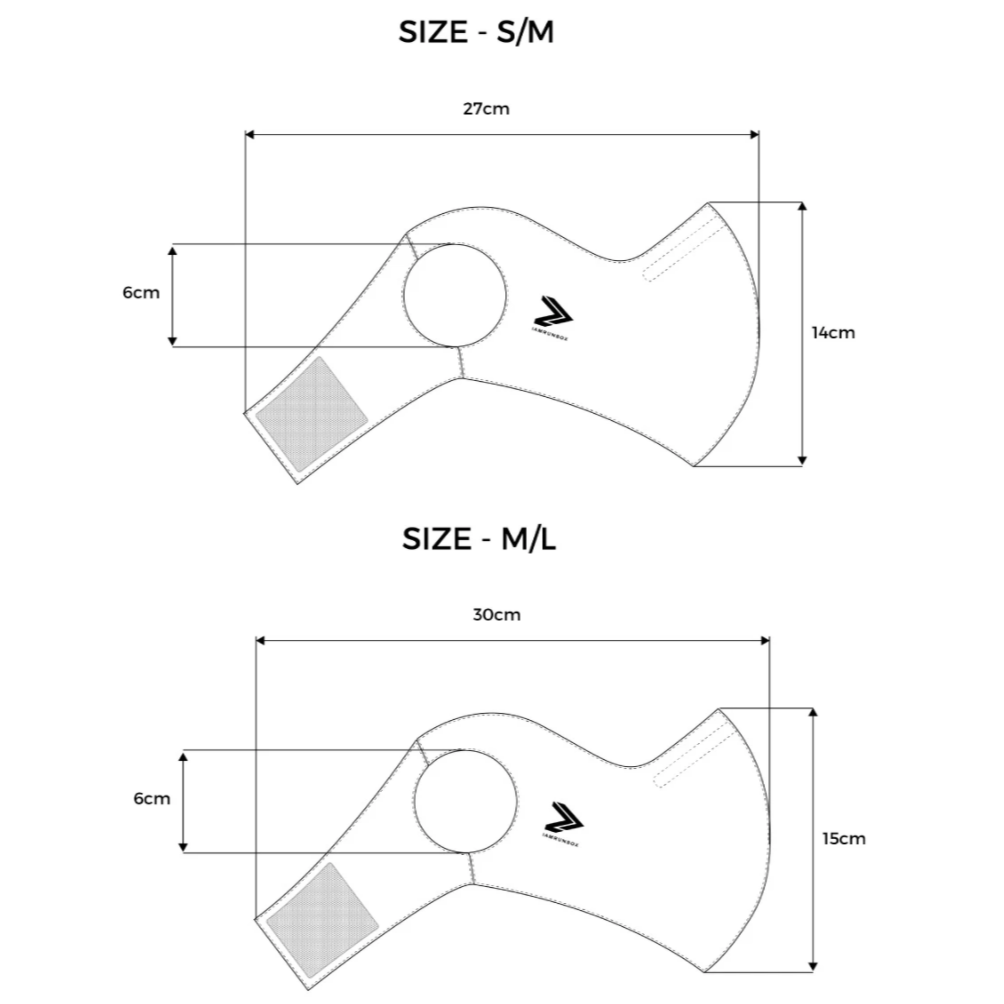 Important information
Reusable fabric masks cannot be CE marked. The mask is not CE marked and does not provide 100% protection against viruses. The filter is not CE marked.

Material
The mask is made of 96% cotton and 4% spandex.
The mesh pocket is made of polyester.
The filter is made of 38% non-woven fabric, 38% fine non-woven fabric (melt-blown) and 24% activated carbon fabric.