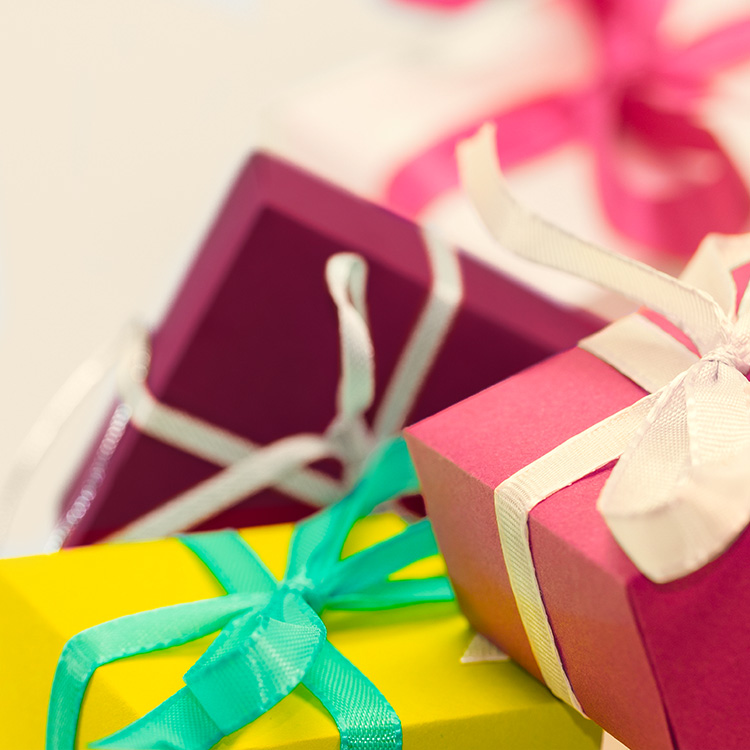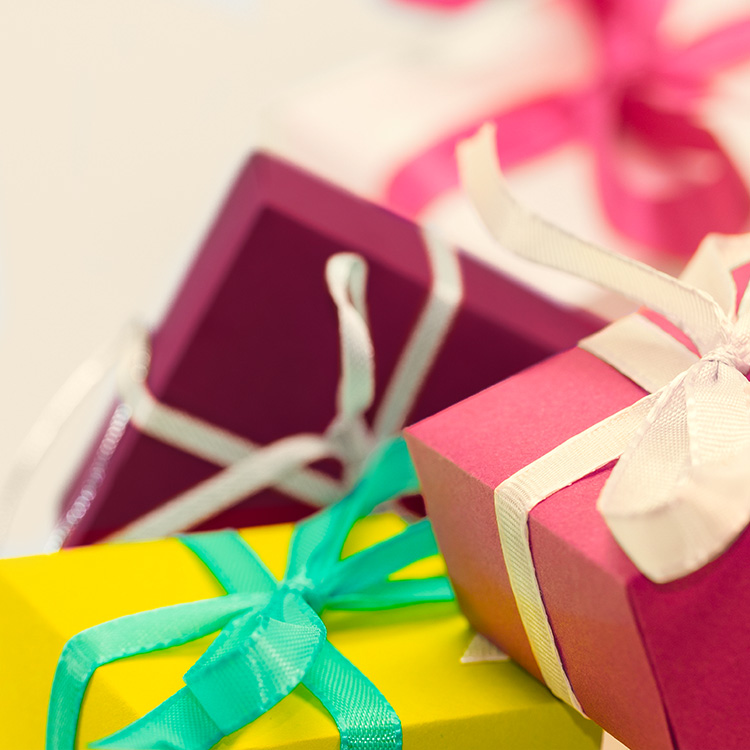 Fun 18th birthday presents
Fun 18th birthday presents
Here you will find lots of smart and fun 18th birthday presents! We have picked out our best gift ideas for anyone turning 18 and just entering adulthood. There are lots of great presents here for your daughter, son, sister or brother. You will also find plenty of nice and personal gifts for a relative or friend who is turning 18.
18th birthday presents – presents for 18-year-olds
Massage hook - A clever device that allows the 18-year-old to reach around and give themselves a massage on the back, shoulders and around the shoulder blades! A perfect birthday present!
Mini frisbee - A small mini frisbee that fits in your pocket and is fun to throw around with a friend or can be used to hit targets with. The frisbee flies in a straight line, and with the right technique, you can do different tricks or make it fly really far.
Special edition musical egg timer - The egg timer boils along with the eggs in the pot and plays melodies when the eggs are done, providing perfect eggs every time! Choose from soft, medium or hard boiled.
In 5 Seconds: Pocket - Our game "In 5 Seconds: Pocket" is a fun, high-pressure family and party game that guarantees a high pulse and lots of laughter! You have five seconds to give three quick answers, and the game's handy size makes it a perfect 18th birthday gift.
18th birthday presents for girls
Mobile ring light - Improves the lighting for when the 18-year-old takes pictures and selfies with their mobile phone. The ring light helps smooth out shadows on the face and also provides a better, more even light than a camera flash.
Desk pad with QI-charging - Minimises the number of accessories and cords on your desk. The entire desk pad works as a great mouse pad, and the wireless charging pad charges your phone throughout the day.
Sleep mask with wireless headphones - Give the gift of a good night's sleep! This soft mask blocks out light and is perfect for getting a good night's rest. Connect the wireless headphones to your mobile phone and play a nice playlist.
18th birthday presents for sons
Anti-theft backpack with encoded lock - The perfect birthday present for those who commute, cycle or travel a lot. The steel-reinforced lock keeps thieves out, and the water-repellent fabric keeps your things inside dry.
Toast Bag 2-pack - Makes it easy for your son to make hot sandwiches with filling in a regular toaster. The bread will be crispy and the filling nice and hot – works just like a toaster iron.
Heated slippers - A pair of warm and comfy slippers! After a minute and a half in the microwave, you can step into the slippers, which keep warm for an hour and a half and have a lavender scent.
18th birthday presents for boys
You'll find great 18th birthday present ideas for boys here. A gift for an 18-year-old boy could be:
Waterproof speaker - It floats on its own and makes for a perfect gift. The sides of the speaker always face up when in the water. It comes with an inflatable raft where you can place the speaker so that it floats around on top of the waves. If it capsizes, the speaker simply floats up and settles on the surface of the water.
Satake vegetable spiralizer - This vegetable slicer is a clever tool for vegetarian dishes and perfect as a gift for an 18-year-old. You can have delicious salads with lots of root vegetables for dinner.
18th birthday presents for boyfriends
Solar powerbank – The perfect present for the 18-year-old who loves nature! The powerbank's battery can charge a smartphone between 6-9 times, depending on the model and strength. Because the powerbank has multiple USB sockets, you can charge two devices at once.
Softybag sofa - The perfect sofa to take to a festival or beach. It floats well in the pool and can be placed on uneven and hard surfaces such as rocks, stones or gravel.
18th birthday presents for sisters
Scratch map - The perfect gift for globetrotters! Let your sister scratch off the countries she's visited or wants to visit. The map is covered in gold paint that you can scratch off just like a lottery ticket.
Pink boxing ball - The boxing ball is a fun and challenging training tool, great to challenge family and friends. The boxing ball is soft and is attached to a headband with an elastic cord. Fasten the headband around your head with the Velcro strap and start boxing!
18th birthday presents for brothers
Cleaning kit for trainers - The cleaning kit can be used on all types of trainers and is the perfect gift for any shoe enthusiast. Keep your shoes clean!
Travel towel Matador - Give him a quick-drying towel that's easy to take with him to the beach or simply on the go. The travel towel takes up little space and is folded. Your brother will be able to hook it oton his backpack or keychain.
Memorable 18th birthday presents for daughters
Inflatable kayak and SUP-board - An inflatable hybrid board that's very stable; you don't need to have good balance to paddle around. The inflatable board has the shape of a kayak but is basically a SUP-board. This means that it can be used as both a kayak and a SUP-board. A very memorable gift!
Discover our smart 18th birthday presents and place your order today! Deliveries are fast and climate compensated!
Showing
83
off
83
products