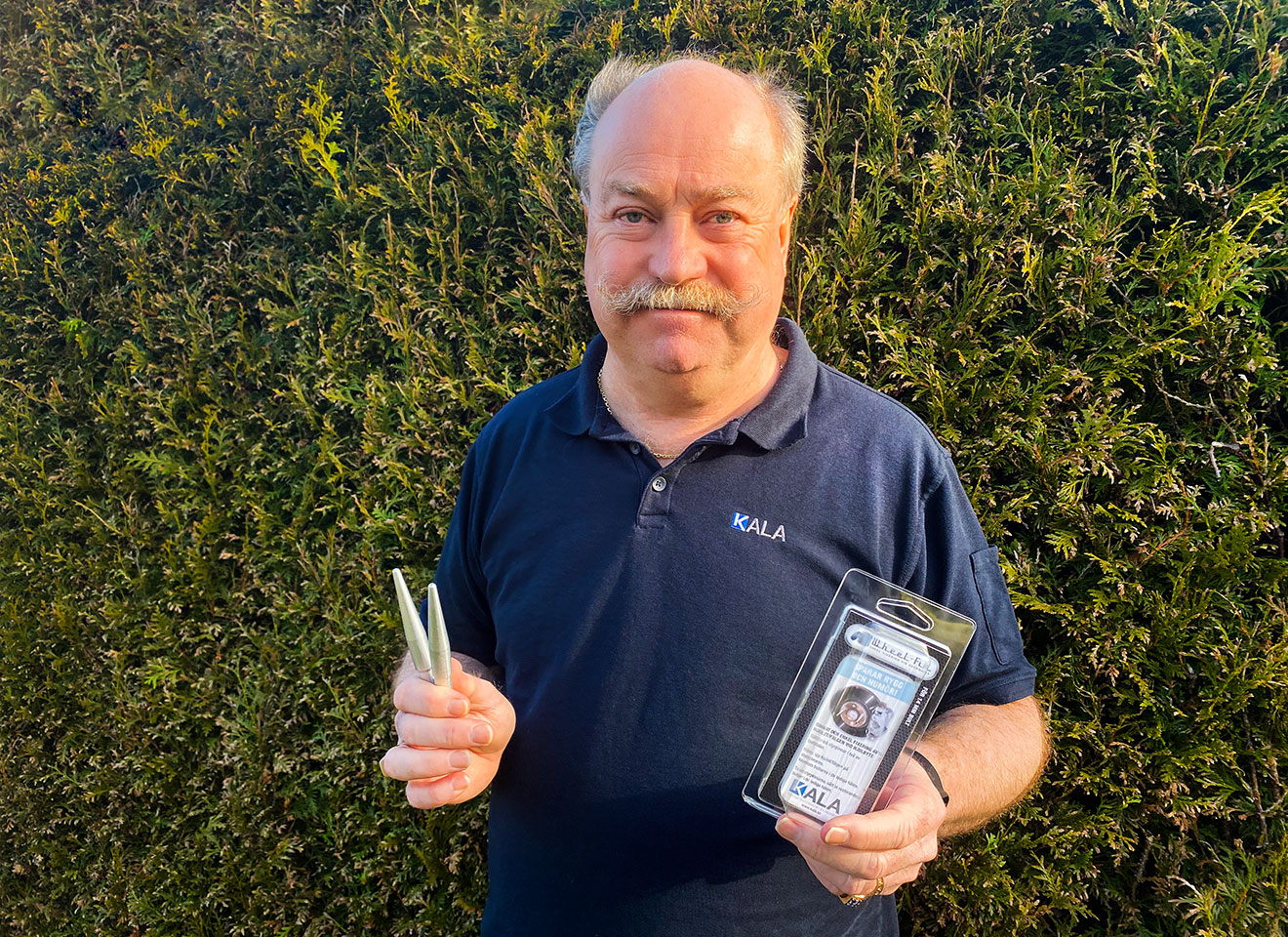 Innovator: Lars Elgestål
Innovation: Wheelfix - Holder for tire changing


Lars Elgestål knows how difficult it can be to replace a car tire. His 30 years of experience at his own tire workshop inspired him to develop his innovation Wheelfix – a holder that makes tire replacement easier and won't damage your mood or your back.


In 2009, the Swedish Work Environment Authority inspected 452 tire workshops in Sweden. During this period, many workplaces didn't have technical aids for heavy lifting. In 2018, 9 out of 10 workshops were required to improve their working environment in order to reduce the risk of strain injuries.
Several tire companies therefore brought in large lifting devices to comply with the new requirements. Lars Elgestål's tire company was no exception.
"Most companies did this to obey the orders from higher up. But the lifting device was far too big and clumsy to work with," says Lars.
For this reason, Lars began to wonder how a little gadget could simplify tire replacements.
"Wheelfix makes it easy to change tires and fits almost all cars."
Lars says that at the beginning of his career, car tires were light. But today, he says, tires are both bigger and heavier.
"You have to use more of the body to be able to change tires today."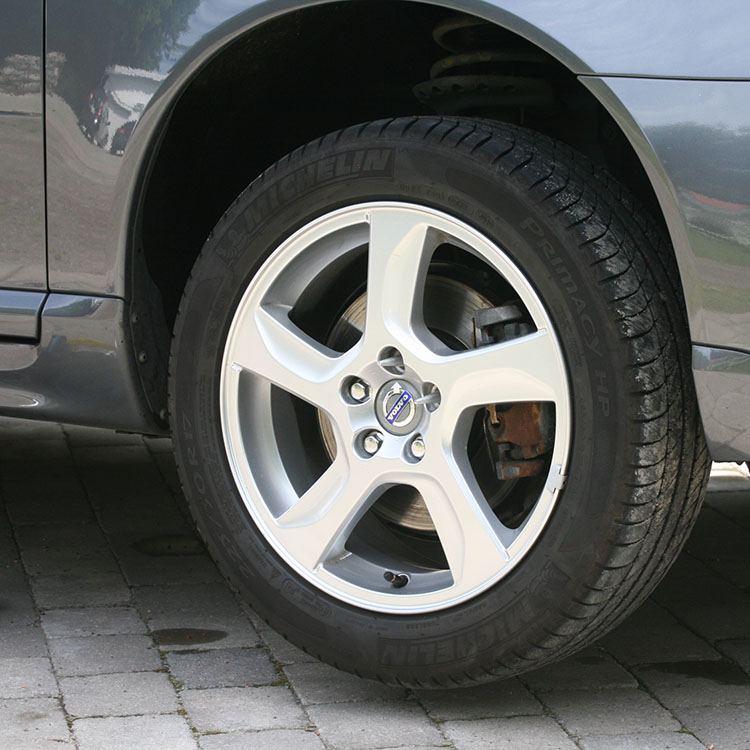 How does Wheelfix work?
Wheelfix consists of two aluminium metal rods that make it easier to change car tires. The two metal rods allow you to steer the tire into place and leave your hands free to screw the wheel in. The metal rods are inserted into two empty bolt holes that hold the tire in place while you remove bolts and lug nuts.


Lars launches his own company  and starts selling Wheelfix
Lars sold his tire workshop after several years in the industry and in 2010 started his company KALA. KALA is located in Kungsbacka, Sweden, just outside of Gothenburg, and it's from here that Wheelfix is sold to retailers in Sweden, Norway, Denmark and Finland.
Wheelfix – smart to have on hand when driving on wet surfaces
Lars says that in his thirty years at a tire company, he knows that most of his customers come in on rainy days.
"You start to notice patterns when you have worked in this field for a long time. Most people get a puncture on the rear wheel in the rain when the spikes and rubber get wet."
With this, Lars aims to point out that Wheelfix is needed more than twice a year and not just when switching between winter and summer tires.


"If you have to change a tire in the rain, you want to get it done quickly. You can with Wheelfix. You barely have time to get wet when you step out."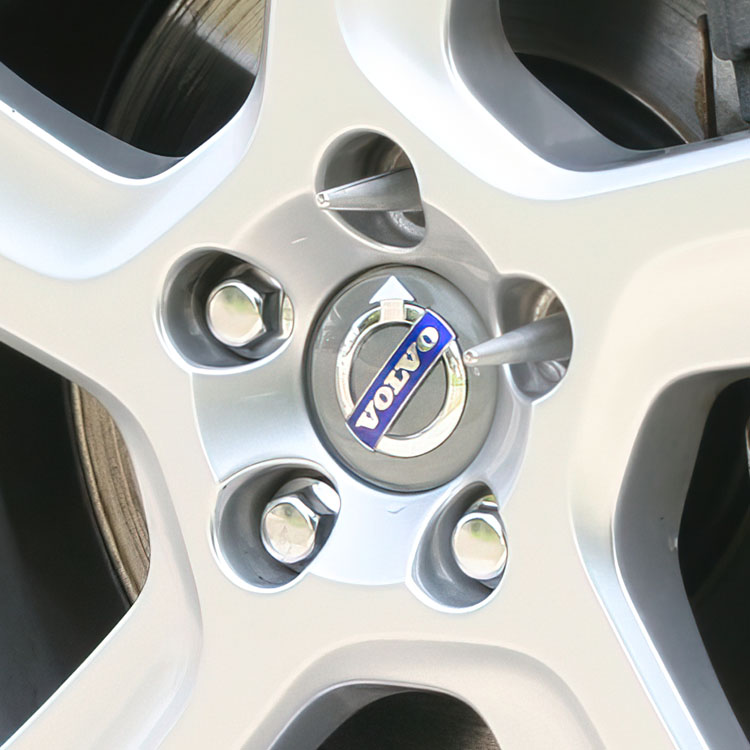 What's unique about Wheelfix is that it does not have threads
Whichever bolts or threads your car has, Wheelfix will fit. Lars explains that products like Wheelfix have existed with pins and threads, but the unique thing about Wheelfix is that it fits most car models as it does not have threads.
According to Lars, many people wonder if the threads are missing from the package when they order Wheelfix.
"They're always very surprised and glad when they realise they're not needed and that Wheelfix alone is sufficient."
Production
It took five prototypes before Lars was happy with the end result and Wheelfix arrived on the market.
"I sent my idea to a mechanical workshop in Smålan, where it was programmed into their tire machine."
Lars is very pleased to have a partner in Sweden, as he believes this will make it easier to retain control over production. He believes that this will become more common and that more companies will want to take home their products and manage the production at home.
"We tested the prototype on lots of different cars. We measured rims and bolt holes at importers and made sure that Wheelfix fit all car models."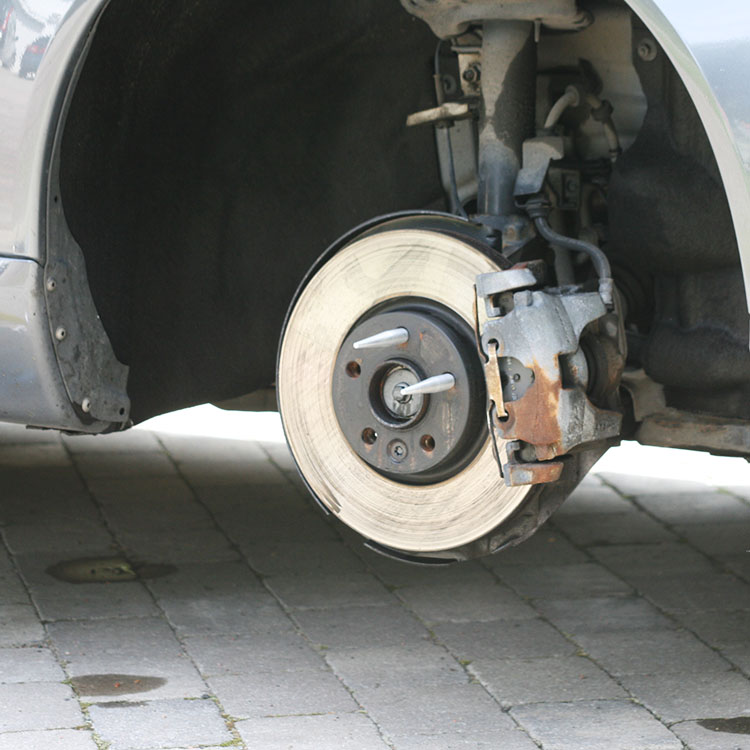 Lars chose a more expensive material for manufacture and decided that Wheelfix would be made of aluminium instead of iron, the cheaper option.
"As Wheelfix is made of aluminium, only Wheelfix will break and not the threads if something goes wrong. If, on the other hand, iron is the material, the threads can be damaged. It's a safety precaution."
The most difficult part of developing Wheelfix was to make sure it fit all car models.
"There are always new rims and new cars. With a small range of only two different variants of Wheelfix, we make sure to fit 95% of all cars on the market."
Wheelfix is ​​available in two different sizes: 12 mm and 14 mm.
Lars goes on to say that selling the product to people was the easiest part.
"As soon as you see Wheelfix, you understand how smart it is. It's also easy to explain and there's a big need for it."
"No plans for new innovations, but there are always ideas going through my head"
Lars announces that he currently has no new innovations underway and that he's already fully booked.
"There are no plans for new innovations, but there are always ideas going through my head. Perhaps I will develop another product for motorists."