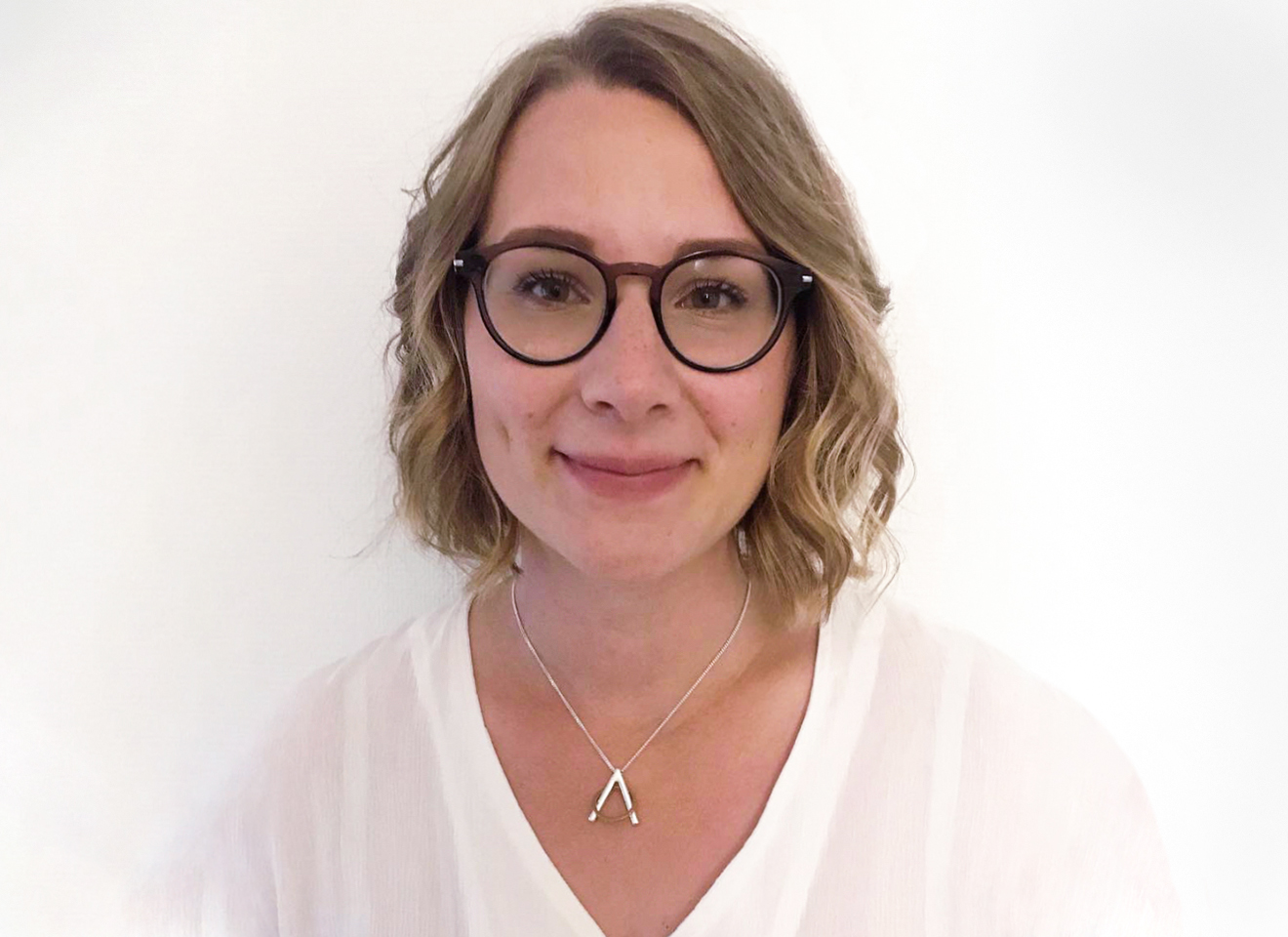 Innovator: Jennifer Welde
Innovation: Ringholder


In January 2018, Jennifer is working as a physiotherapist and has just been engaged to her partner. 
As most newly engaged people, she wants to proudly show off her engagement ring. Because she works in welfare, there are a fair amount of hygiene rules to follow, and Jennifer can not wear her ring during work hours. 
–It was disappointing of course, to not have the opportunity to show my ring. It was then that I came up with Ringholder.  
 
Jennifer decides to put the ring on a necklace so she can always have it close. 
 
–Having the ring on a chain was difficult. It took a long time to open and close the lock, which made the task of putting the ring on and off unnecessarily complicated. 


Instead, Jennifer and her fiancé starts to think about a solution to this problem. 
 
Ringholder is tested for a year 

–During a whole year, I am trying out different prototypes. I am wearing Ringholder during work hours and since I am a physiotherapist, it is not a sedimentary work life. Ringholder was tested for jogging, jumping, and different types of exercising. Everything to see if it would keep the ring safe. 


The couple finally decided to go for the upside-down V, which is the design the necklace have today. 


–That design looked the best and the ring were hanging safely at the same time as it was easy to take on and off.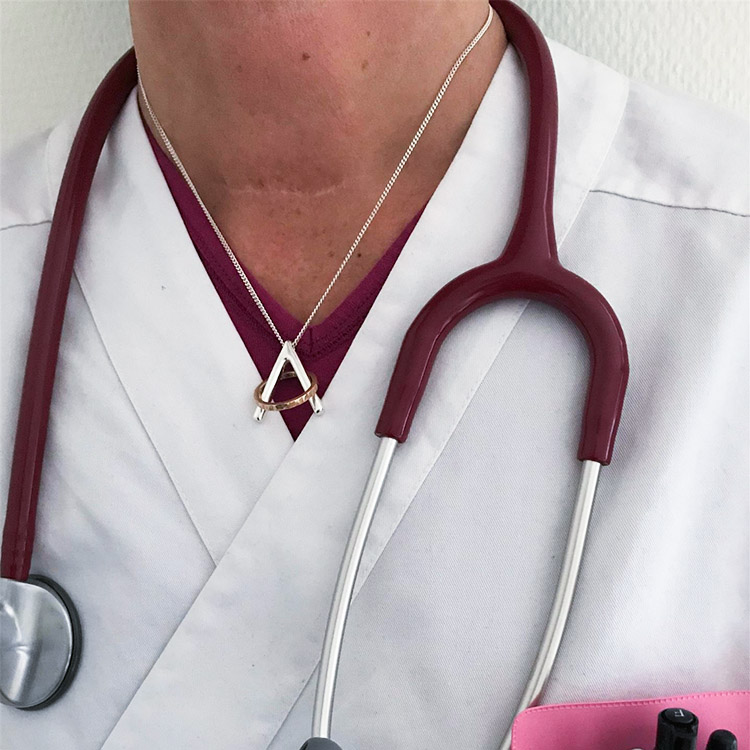 Two years from idea to reality 
Jennifers idea was made real with the help of her husband and his sketches for different prototypes. The couple both have full-time jobs and because of that, Ringholder becomes a side-project for evenings and weekends. 


–In the beginning of spring 2020 we felt that this is a product we can begin to sell. 


Nowadays Jennifer is on parental leave with the couple's new-born daughter, and while she is at home, she has started to put more hours into the work around Ringholder. 
–There is a lot going on with social media, packaging, and shipping to clients. I think it is important with personal messages and I am very meticulous with how the package looks. It should feel personal.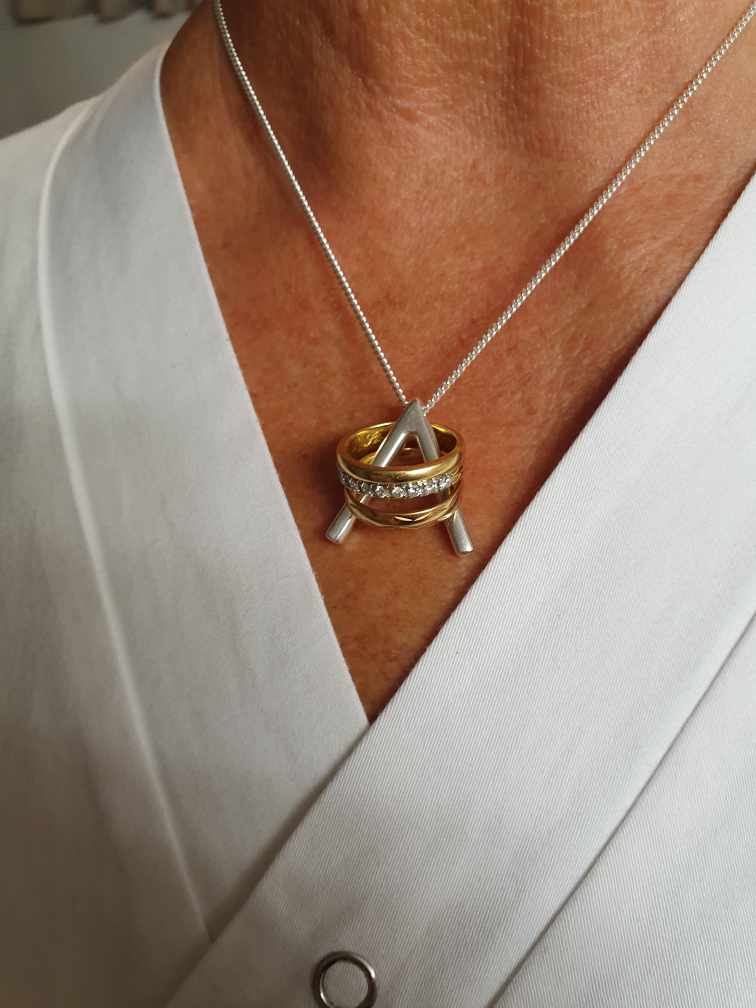 Made in Germany 
The pendant is cast, processed, and polished in a small town in Germany called Pforzheim. 
The reason it became that city is that it is geographically close to Sweden, and Jennifers husband has many connections based there. 
–The town is like the Mecca of jewellery in Europe, incredible quality and a good manufacturing process. 


Ringholder is made of silver (935) and can therefore keep its lustre longer than normal sterling silver jewellery. The pendant fits all ring sizes up to 22, and the chain is adapted to be of an average length without being obstructive. 
"I wanted to feel proud before it could be sold" 
It was important to Jennifer that she could stand by her innovation before it could be sold. After testing it carefully she knows it is a product that works, and one she is very proud of.  
–I think the Ringholder is unique because it solves a problem that many people are facing every day.  


Healthcare workers, chefs, there are many professions where you are not allowed to wear your ring.  


–The best thing about the innovation is that it looks good and is functional. It can be worn even without a ring; it looks good that way too. 


Ringholder is mostly aimed at healthcare workers as it was there Jennifer saw the need for the product herself. Jennifer shares that she is noticing a new type of customers among pregnant people as their fingers swell up and they can no longer wear their ring. 
There is a need for everyone that carries rings. If you are cooking food at home, exercising, riding, the demand exists among many occupations and within hobbies that I did not expect. 


A big interest for smart gadgets 
In actuality, Jennifer is not really interested in jewellery design but more curious about smart gadgets that are orientated towards solutions. 


–Smart gadgets that gives you the wow-feeling, you should wonder why you have not thought about it yourself. 


Jennifer hopes that more people will discover Ringholder in the future, and that the product will be more in demand. 


–Right now, we want Ringholder to spread and reach more people. It is possible that more products will be created in the future.