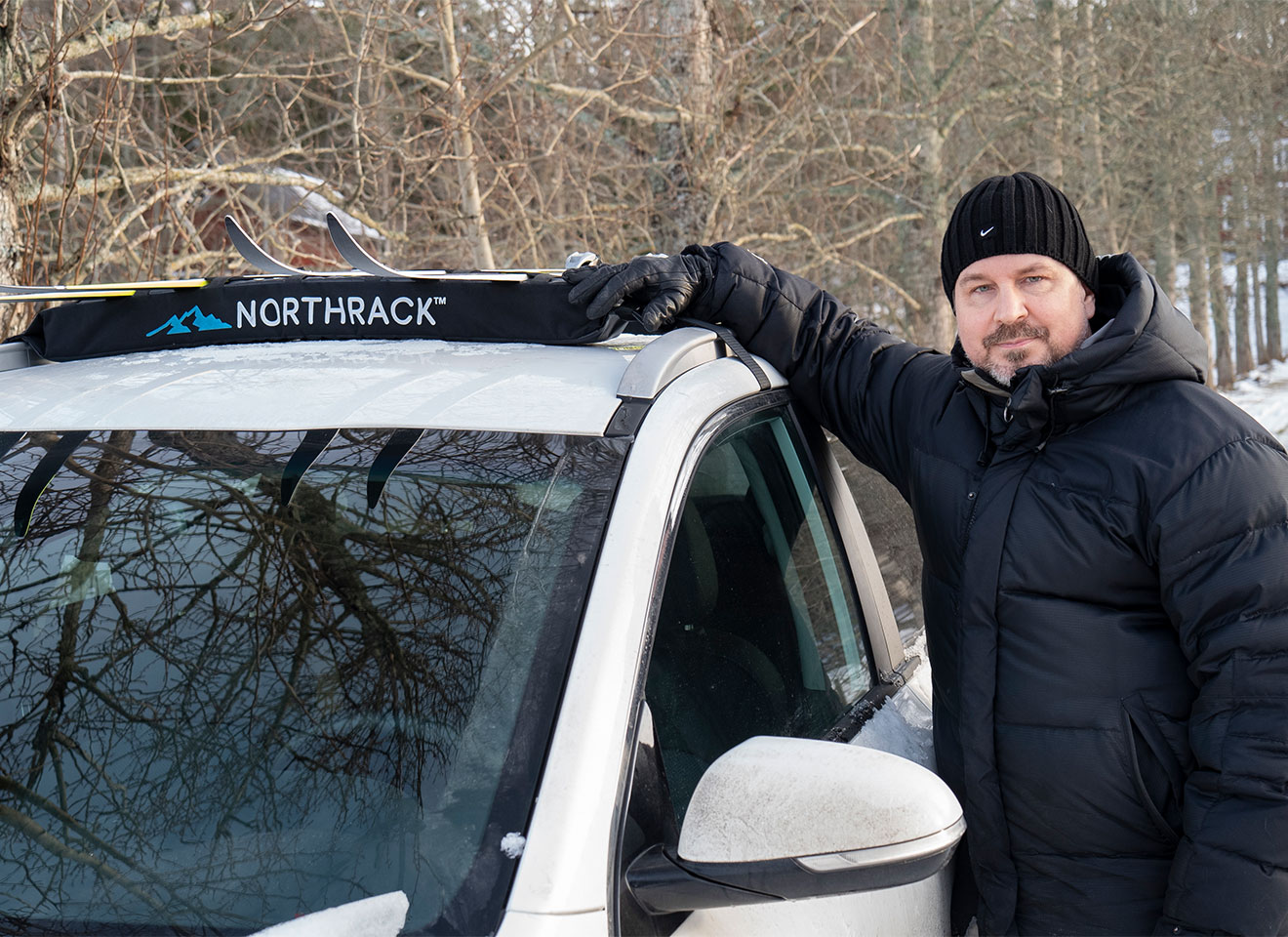 Innovator: Andreas Magnusson
Innovation: Northrack roof rack

Andreas Magnusson is our innovator of the month, and his innovation is ideal for those who don't want to install a roof box, but do want to transport things securely on the car roof. Andreas works as a marketing manager, but on evenings and weekends invests his free time in his innovation, the roof rack Northrack.
Andreas grew up in Eskilstuna, Sweden, but today lives in the nearby capital of Stockholm. His interest in marketing and graphic design began during his earlier years in the restaurant business, where he was able to work with advertising.
A little later, Andreas took courses in programming, business economics and project management, meaning he has been able to work with graphic design, new products and website building while also becoming a partner for a large e-commerce site.
Today he works as a marketing manager and is kept busy with his company Northrack on evenings and weekends.
"It takes up a lot of time, but I have a great distribution partner in Ystad who takes care of most things."
Even though Andreas says he has transferred much of the responsibility to his distributor, he wishes he had more time for his innovation.
"Northrack is designed for people who don't want to have a roof rack but often need one."
Andreas tells us that he doesn't want to install a fixed roof rack on his car, but that he still needs a roof rack from time to time.
"When I take a trip to a big department store, the roof rack is perfect to mount to the roof of the car and get everything home safely."
Andreas also believes that the roof rack is perfect for rental cars and for drivers to be able to transport their skis and snowboards during the winter. In the summer, it can then be used to transport things like furniture, canoes and long items that otherwise wouldn't fit in the car.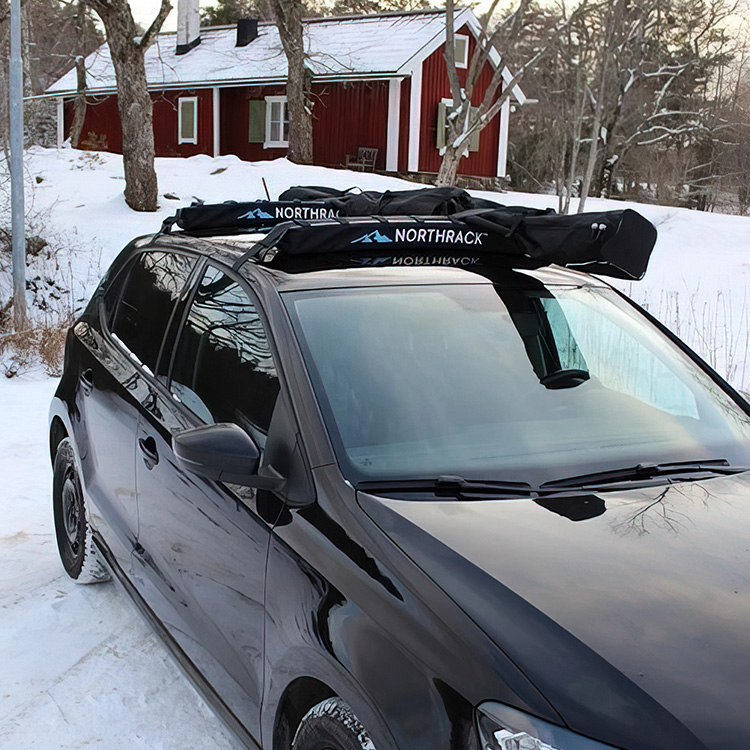 Northrack is sold, only to be bought back
The roof rack is ready to be launched in 2016, but at this time, Andreas' other projects are also starting to take off. In addition to the roof rack, he runs an online store for discounted brand watches during this period. As a result, the roof rack is pushed into the background and ends up being sold off.
"Unfortunately it was a bad deal. But just over a year and a half ago, I was able to buy back the products and the brand. I now have more time and can give the innovation the commitment it deserves."
Andreas tells us that he regretted the decision to sell the Northrack business.
"It's close to my heart and I'm happy to have it back"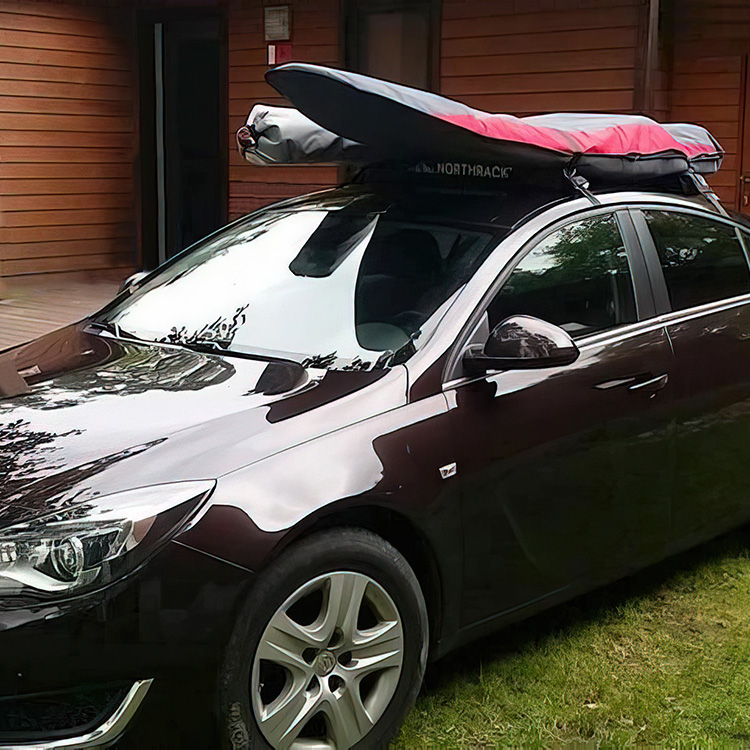 Further developments and quality improvements to the innovation
Andres says that similar products previously existed for surfboards, especially in countries where windsurfing is big.


"I found the product and its supplier online from a website in Asia. But I thought the product was poor and lacked quality"


Andreas decided to develop on the idea and remake the product with high-quality materials.


"I wanted to get away from the plastic feel and make the product safe, maintaining a high standard."
Today, the soft roof rack fits most car models and the roof blocks are as easy to install as they are to remove and move to another car. The blocks are laid against the car's roof and tightened with the durable straps through the car's doors and suspended ceiling. Each block has nine reinforced safety loops that you can thread through the tensioning strap to secure the goods.
"In the summer, the roof rack underwent a so-called City Crash test. This is a crash test that the major international manufacturers of, among other things, roof boxes and roof racks undergo."
The test was performed at the Research Institute of Sweden, RISE, where Northrack was certified as approved.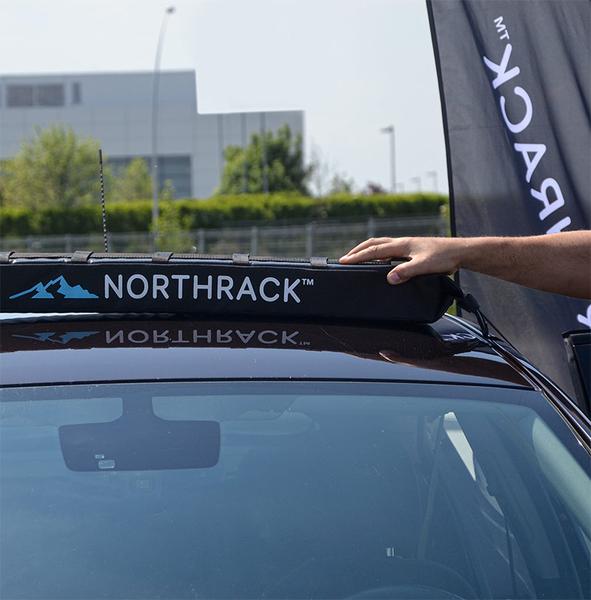 "A common misconception many people have is that the roof rack will scratch the roof. But this isn't true"
Andreas reaches out to his customers in the same way as many other companies, via influencer marketing. Here, real people can test the roof rack and show how it works on social media.


"So far, I have only received positive feedback from them".


But Andreas also talks about the common questions he gets and about people's speculations.


"A common misconception many people have is that the roof rack will scratch the roof. But this isn't true"


The roof rack can hold a maximum load of 30 kilos depending on what the car's roof can handle. In addition, it comes with a microfiber cloth to wipe off the roof where the blocks will be positioned.


"The blocks are made of EPE foam and the underside has RubberTek rubber, which prevents the blocks from slipping or scratching the roof.
New car innovations are underway
To succeed as an innovator, Andreas believes in trying to keep costs down, grow slowly but surely and dare to try things out.
Andreas reveals that he is currently testing different prototypes for a dog blanket to go in the boot of the car.


"It's exciting to develop new products. But the best part is when the word spreads and acquaintances start to buy it. It's like a snowball effect."

Read more about Northrack roof rack>>