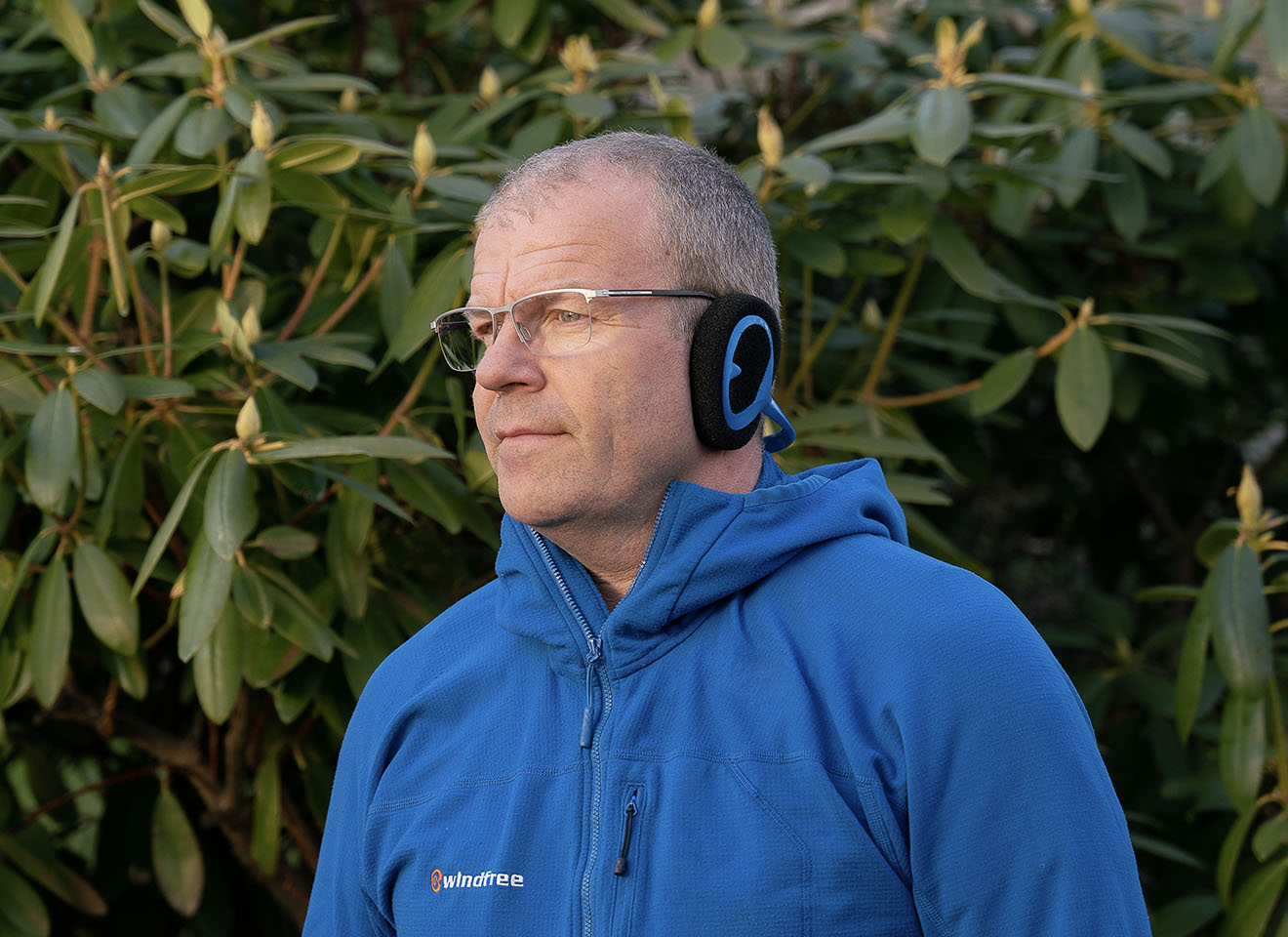 Innovator: Dag Nordström
Innovation: Windfree Noise-dampening ear protectors


Cycling, riding, running, paddling, skating, sailing - we move faster than our ears can handle, and on windy days it's even more stressful. Tired of the roaring noise, Dag Nordström came up with Windfree, an innovation that reduces wind noise while allowing you to hear your surroundings clearly. Windfree is for anyone who wants to block out wind noise.


Dag lives a bit outside Västerås and describes his love for the country air. He wants to live quietly but is himself active and interested in cycling, sailing and kayaking.
- I like to have things to do. I've built my house and find that I feel best when I'm on the move.
Dag works with exhibitions and shop materials and says that his experience there made it a natural step in becoming an innovator.
- I've been lucky enough to have a lot of contacts through my work and have had access to a lot of material and material knowledge to keep costs down in the development of Windfree.
"I started cycling but got annoyed by wind noise"
- I started cycling but got annoyed by wind noise. I couldn't hear what people were saying to me as all I heard was the wind. However, hearing protection wasn't an option because I still needed to hear the cars and the sounds of nature.
Dag starts thinking about different solutions.


- During this period, I had bought a bankruptcy estate which included a cube of foam. I set about making prototypes and put the foam in my bicycle helmet. I quickly noticed the good results and that the range of use would be much wider than just cyclists.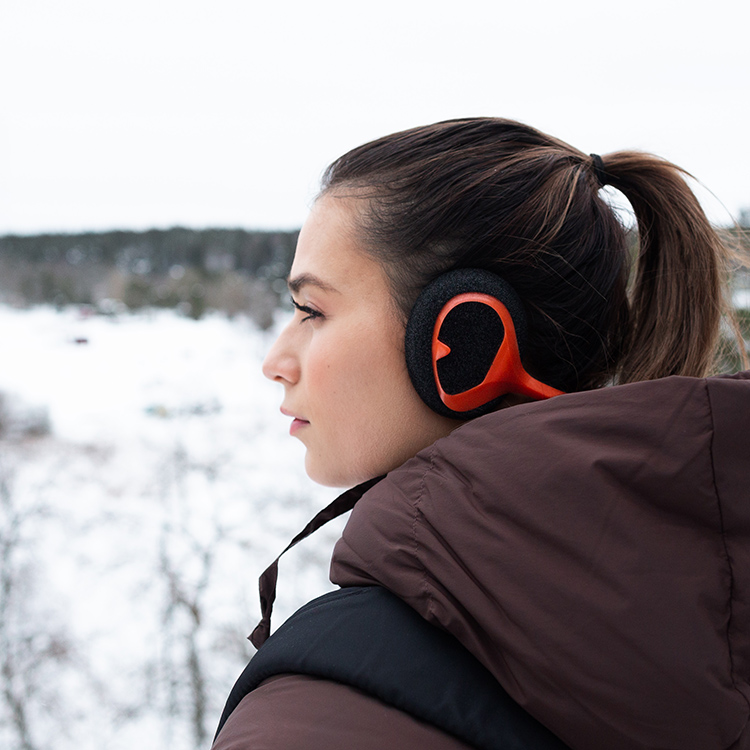 The brain gets tired after a windy day outdoors
- If you go skiing, sailing, canoeing, cycling or spend time outdoors on a windy day, your brain will get tired. Therefore you need Windfree.


Dag explains that the brain is not designed to process noise.


- The brain gets tired as it tries to figure out where wind noise is coming from. I have been in contact with Karolinska Hospital, so this is not something I am making up.


Rest your voice - you don't have to shout at sea
Dag says he can now rest his voice and not shout. He explains that otherwise he tries to drown out the loud sound in his ears.


- When two people use Windfree, you can talk in conversational tones, even when it's windy. I can hear the sail and what everyone on the boat is saying.


"Sells best to people with hearing loss"
- I'm the only one selling Windfree, and it sells well to cyclists and others who do an activity where there is wind or headwind and who find the wind noise annoying. But Windfree sells best to people with hearing loss.


Dag says that many of his customers tell him how they need to turn off their hearing aids when they're out walking on windy days, but when they use Windfree, they don't have to. Windfree is therefore not only for those who like speed and wind; for those who suffer from tinnitus or hearing loss, wind noise can be extremely disturbing, but it can be easily alleviated with Windfree.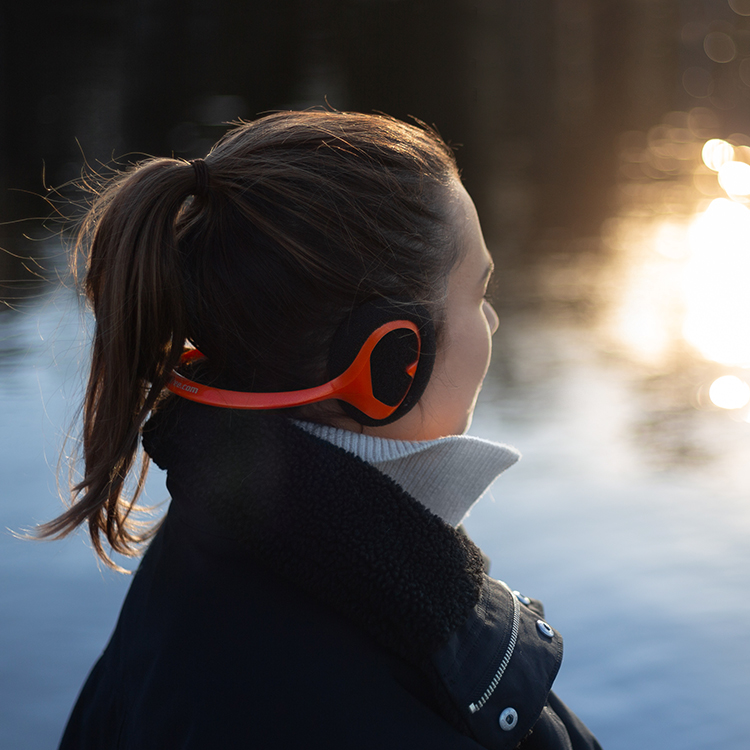 Manufacturing
- The foam comes from Asia and the fabric is from Germany. But we make the frame and assembly at home in Sweden in Eskilstuna.


Today, Dag is very happy with his manufacturers, but he says it has been a struggle to find good subcontractors.


- I've been doing this for a long time and luckily it gets easier with time.


Windfree, lifejacket and bicycle helmet - ugly to wear but a product of safety
Marketing Windfree is tricky. It's unique and needs an explanation to be understood.


- When it came out in 2009, people were sceptical and said that Windfree was ugly to wear. But neither life jackets nor bike helmets were popular to begin with, and one might not look very good in them.


Dag says he really enjoys being an innovator and that the process of developing something completely new is very exciting.


Windfree - getting more love in the future
- I'm 58 years old and I think Windfree will become a full-time job when I retire from my regular job.


Dag says he is thinking of further developing his innovation.


- I want to design a new version of Windfree for cyclists, who only move forward, with headwind in front of them. Today, Windfree takes away the noise around you.